Wolves Club installs new officers at ceremony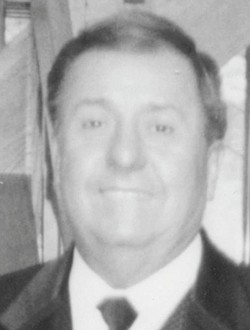 Photo
YOUNGSTOWN
Anthony DeNiro, former assistant superintendent of school business affairs for the Youngstown City Schools, was installed as president of the Wolves Club of Youngstown.
The installation ceremony took place Sept. 26 during a dinner at the Stonebridge Grille & Tavern in Canfield.
Inducted as his associate officers were David DiGiacomo, president-elect; Michael Baca, treasurer; and Dr. Peter Chila, secretary. Tom Bleggi and Richard Russo were seated as members of the board of directors. Outgoing president Gregory Malito, was added to the scholarship committee.
The ceremony was conducted by Dr. Gary Bitonte.
The Wolves Club provides scholarship support for graduates of Mahoning County high schools who are enrolled at Youngstown State University.
There are 24 scholarship recipients enrolled at YSU for the 2012-2013 academic year. There also are three scholarship recipients enrolled in St. Elizabeth Health Center's nursing program.