PLAYERS OF THE WEEK || Rayfield Bell, Corey Deal
Top Player: Rayfield Bell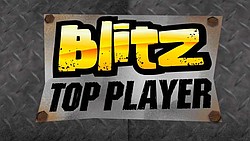 Video
Rayfield Bell plays for Youngstown East.
Top Player: Corey Deal

Video
Corey Deal plays for South Range High School.
Rayfield Bell
east
PLAYER FACT: Rayfield Bell hadn't played quarterback in 16 games entering last week's tilt with Canfield. Yet, he didn't miss a beat. A wide receiver in 2011 and much of this season, Bell moved to QB and threw for 198 yards, completing 8 of 16 passes in the 19-0 win.
QUOTABLE: "I paid attention to my coaches, I have very good coaches and they told me the ropes. You forget about that game and we're going to the next one. James Merchant, Jamir Humphrey and Taylor Johnson are big targets and they make it easy for me...I'm trying to take this team to another level. We had so much built in us because we knew we had the talent to go 10-0 this year. It's hit me hard that it's almost done. We're all coming together and we're ready for some more wins."
CorEy Deal
south range
PLAYER FACT: The Raiders have won five-straight games. Now, their final three are on the road so Corey Deal made sure to make a statement in front of the home fans in last week's 55-20 win over Mineral Ridge. He intercepted a pass and had a fumble recovery for a touchdown.
QUOTABLE: "The defense stepped up because we knew it would be one of our strong points. We really showed what kind of team we are in these last five games, everybody has kicked it up a notch. You can't really think about what's going to come up. You just have to be ready for anything. You have to always look forward and improve on the next play. You can't take anything for granted. We're excited for these last games, we have to win each one."