POLAND PAIR TO STATE | Sines set for second appearance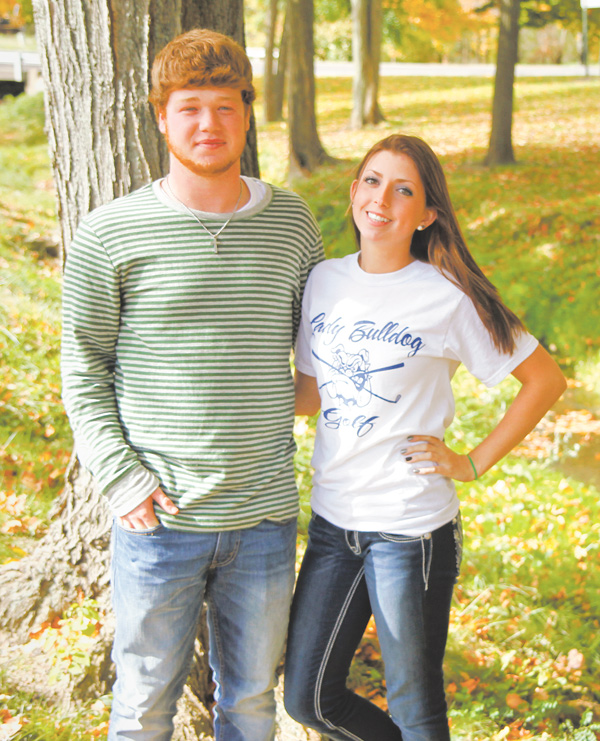 ---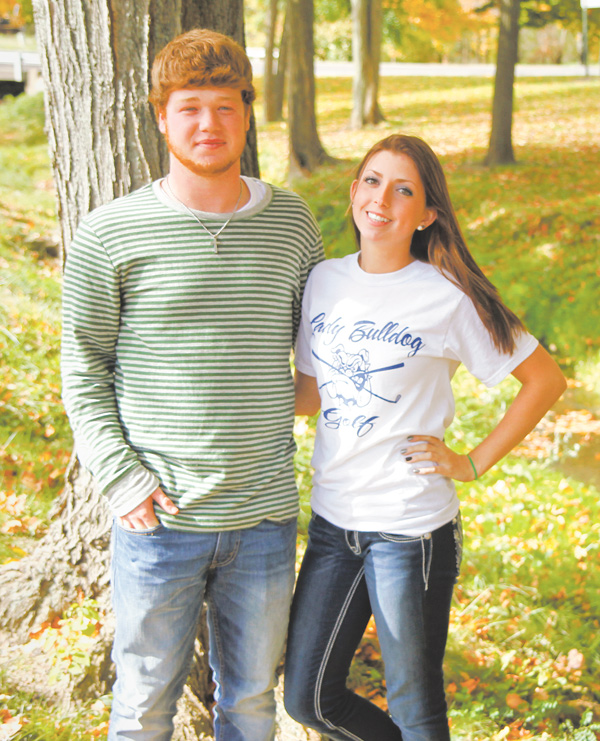 Photo
Poland's Mark Passarello and Rachel Sines will be making a trip to Columbus this weekend to compete in the Division II state golf tournament. It is Passarello's first trip to state and the second for Sines.
SEE ALSO: Passarello taking it all in stride
By Ryan Buck
POLAND
Nothing beats experience.
Poland's Rachel Sines aims to prove the old adage rings true this weekend as she's heading to Columbus for the Division II Girls State Golf Championships.
Sines, a junior, is making her second appearance in the state tournament. She was a part of Poland's squad that earned a runner-up finish at last year's event.
She's looking to build on her experience from the 2011 team event into this weekend's rounds, where she's competing as an individual, the first in school history.
"I'm taking it all into account," Sines said. "From the practicing to all the things that the girls older than me last year, all their help for me going into it, what I needed to know (and) what I needed to bring with me. Having all that last year helped so much, when I was going into it blind."
After a Division II state title in 2008, the Bulldogs finished second in the tournament three straight times.
"This year, going by myself, it's going to be a whole lot different, but I'm still going to have those same basic practice skills," Sines said. "Preparing for it beforehand, getting ready with my coach, just trying to block out all the other (golfers) and focus on my own game; just play the course."
Sines shot her best round of the year when it mattered most. Her stroke total of 83 was the third qualifying score for individuals at the district tournament at Tam O'Shanter Golf Course in Canton.
"That was her best performance for 18 holes for the year," Poland coach Judy Young said. "She's had a (nine-hole round of 40 and a round of 39) in dual matches. She's been really consistent."
Young admires Sines' composure and doesn't expect her to be fazed by "all of the hoopla" this weekend.
"With anticipation and intensity, you'll blow a shot here and there," Young said, "but she recovers very well after bad shots."
Accepting bad breaks will be key on the Gray Course at Ohio State University this weekend. Sines anticipates difficult, but fair conditions on the par-70, 5,560-yard layout.
"I just need to keep focused and keep calm, not get ahead of myself," Sines said.
She'll rely heavily on Young, who led the Bulldogs' team to Columbus the last four years and knows the tournament well.
"It's really nice because she knows a lot about the course," Sines said. "She gets us really prepared. She's really good at organizing, with notes on all the courses we play, especially the Gray course," Sines said.