Glass-Bonner wedding set for Nov. 10 in Georgia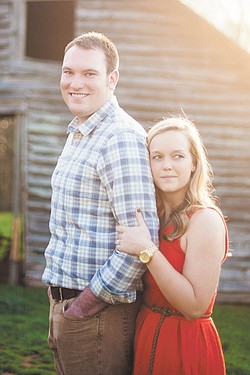 Photo
Adam L. Bonner and Rachel A. Glass
POLAND
Gary and Bonnie Bonner of Poland are announcing the engagement of their son, Adam Lee Bonner of Smyrna, Ga., and Rachel Ann Glass, also of Smyrna. The parents of the bride-elect are Mr. and Mrs. Robert Allen Glass of Winder, Ga.
Hebron Christian Church, Winder, will be the setting of the 5 p.m. Nov. 10 exchange of vows. A reception will follow at John Oliver Michael House, Statham, Ga. Invitations will be extended for both.
The bride-to-be received a bachelor's degree from Georgia Institute of Technology and a master's degree in education from Georgia State University. She is an associate at Kimbrell Teegarden Counseling and Consulting, Atlanta.
The future groom received a bachelor's degree in supply chain management from Pennsylvania State University. He is a field project manager for J.C. Penney, Forest Park, Ga.