YSU coach Slocum addresses height deficiencies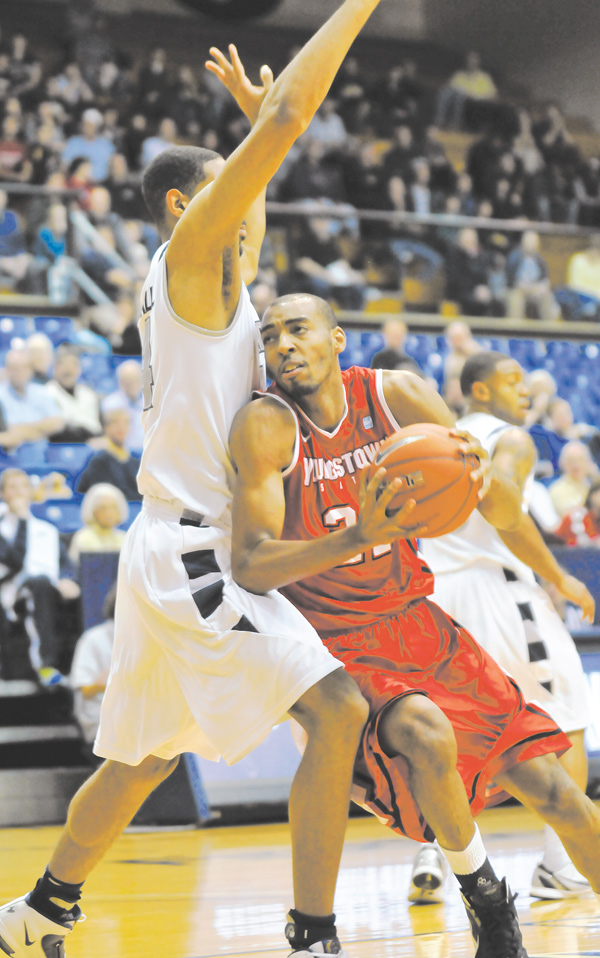 ---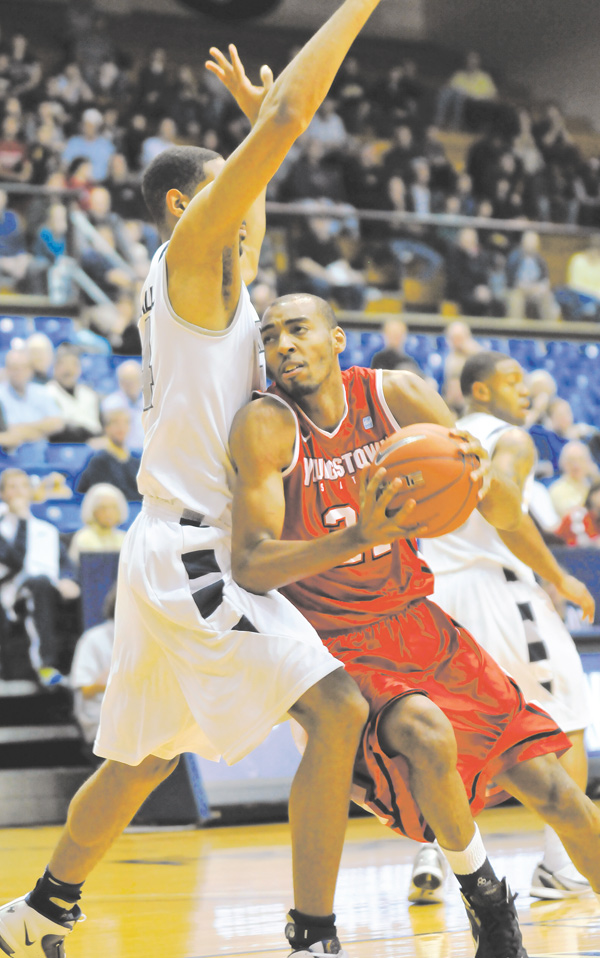 Photo
Youngstown State's Damian Eargle (21) is 15 blocks away from YSU's all-time record, but unlike the past few seasons, he'll have a little more help in the post this winter.
By Joe Scalzo
YOUNGSTOWN
The most talented recruiting class of Jerry Slocum's tenure stood a few feet away and Youngstown State senior Damian Eargle was having fun sizing them up.
Emphasis on size.
"Yeah, I'll have a little company [in the post] for once," said Eargle, laughing.
Eargle, a Warren Harding High graduate, knows as well as anyone how far the Penguins have come over the past few years. He sat out the 2009-10 season to fulfill NCAA transfer requirements as the Penguins went 8-22. A year later, he started all but two games on a team that went 9-21. Both teams went 2-16 in conference play.
Then, last year, Eargle made the Horizon League's all-defensive team as the Penguins went 16-15 — their first winning season since 2000-01, their last year in the Mid-Continent Conference. That growth, combined with a program-boosting win over Butler two years ago, helped Slocum recruit three freshmen that, frankly, wouldn't have come to Youngstown just a few years ago.
"The guys they've been able to bring in over the last year are tremendous," said senior point guard Blake Allen. "They're really good basketball players and, not only that, they're really good people.
"They really fit in with us both on and off the court. I think that's gonna be really big for us this year."
Emphasis on big.
Freshmen forwards Bobby Hain (6-foot-10) and Ryan Weber (6-6) and junior forward Kamren Belin (6-7) will provide immediate help for Eargle, whose ability to block shots (he's 15 away from YSU's all-time record) and guard all five positions has bailed out the Penguins defensively the past two years.
Add in 6-4 freshman guard Ronnye Beamon and 6-4 sophomore walk-on forward Larry Johnson Jr. (yes, that Larry Johnson) and YSU no longer has to rely solely on quickness and 3-point shooting to compete in the conference.
"We didn't bring in a 7-footer but we brought in good size at every one of those positions," said Slocum, now in his eighth year. "That will help us rebounding the ball a little better."
YSU returns its top three scorers in junior Kendrick Perry (who led the conference in scoring last season with 16.8 points per game), Allen (12.8) and Eargle (11.1) but has question marks at both forward spots and, like last year, its bench. When Perry (who started 23 games as a freshman) was asked for his advice to the freshmen, he said, "Just be ready. With this team, everyone is capable of playing, so I'd tell them not to hang their heads if they get low minutes.
"Just stay hungry and wait for your number to be called and be ready when it is."
Slocum has praised this team's talent and its willingness to work and believes YSU is finally built to contend for more than just one year at a time. The Penguins were picked to finish fourth in the league — their highest preseason ranking since joining the Horizon in 2001-02 — but Slocum doesn't want to settle for finishing in the top half of the nine-team conference.
"Fourth isn't [No.] 1," Slocum said. "What we strive for is to be in the top half of the league but we also strive to be playing our best basketball in February to make a run into this conference championship."
Added Perry, "It's an honor to get respect around the league but at the same time, let's take that fourth-place ranking and see what we can do to get it up to the first-place ranking."