Penguins defenders are struggling again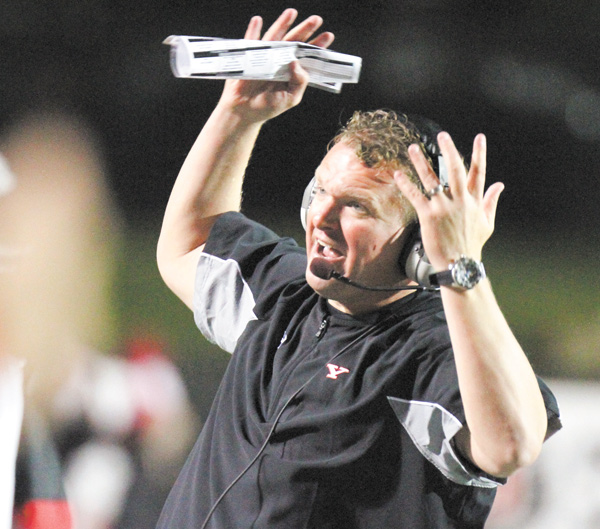 ---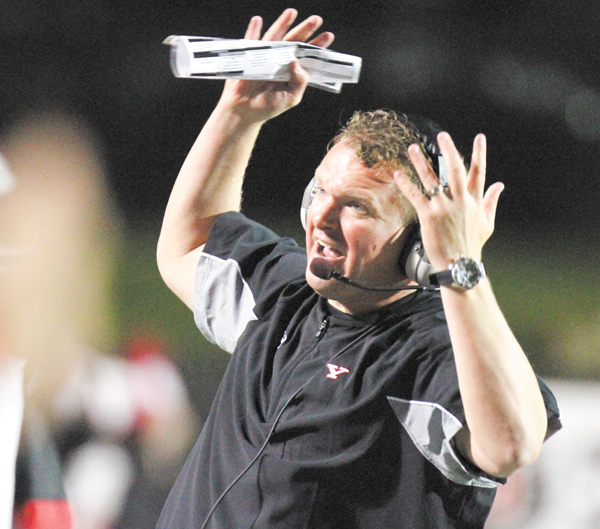 Photo
Although his team went 2-1 against Albany, Northern Iowa and North Dakota State, Youngstown State's defensive performance in those games left head coach Eric Wolford up in arms. The Penguins will try to turn it around Saturday at Illinois State.
By Joe Scalzo
YOUNGSTOWN
Youngstown State's defensive issues boil down to this: the Jimmys and the Joes need to do a better job with the X's and the O's.
After upgrading the athleticism in the offseason, YSU's coaches have grown frustrated with a group of defenders that seem to grasp the scheme in the classroom, then immediately forget it during key moments of the game.
"We have got to do a better job retaining information," Youngstown State coach Eric Wolford said Tuesday. "There are simple plays or concepts that we teach and they've been taught going back to spring ball.
"If you don't retain that information or execute ... maybe you can verbalize it back to me, but if I don't see it in your play, I think you have to look at yourself in a mirror as a player ... and do a little bit of soul-searching."
One of those concepts could be as simple as a defensive back or linebacker knowing he has the outside leverage on a pass play, with the nickelback taking the inside leverage, Wolford said.
The defense also has struggled with situational awareness — it has different assignments on third-and-3 than it does on third-and-13, but doesn't always seem to play that way — and an overall lack of focus.
"You have to get them to realize ... [their] lack of focus is costing this football team," Wolford said. "At what point as a coach do we say, 'Hey, this guy is verbalizing it back to me and yet he's not doing it on the field'?
"At what point do we make a change? And, do you have the ability to make a change?"
YSU has started the same four defensive backs in every game (safeties Jeremey Edwards and Donald D'Alesio and cornerbacks Julius Childs and Dale Peterman) as well as the same Will linebacker (Dom Rich) and defensive tackle (Aronde Stanton).
There have been some minor lineup changes with the other five positions but, for the most part, YSU's coaches have stayed with the same group.
Wolford said that sophomore LB Dubem Nwadiogbu had season-ending ACL surgery, which further limits the coaches' flexibility. (Because he didn't play against Valparaiso, Nwadiogbu is eligible to take a medical redshirt.)
After opening the season with solid games against Pitt and Valparaiso, YSU's defense has gone from bad to worse over its last three games, giving up an average of 36 points and 385 yards against Albany, Northern Iowa and North Dakota State while forcing just one turnover over that stretch.
Those numbers are worse than last year's, when the Penguins gave up 352 yards and 26 points per game en route to a 6-5 record.
Still, when asked if this year's defense is better than last year's, Wolford said yes.
"I think we're better," he said. "I definitely feel much better about where we are at corner. I feel good about our [linebackers]. And I think our defensive line just needed to be motivated a little bit.
"I have all the confidence that [defensive line] Coach [Tom] Sims has those guys' attention right now."