Janci prepares for state golf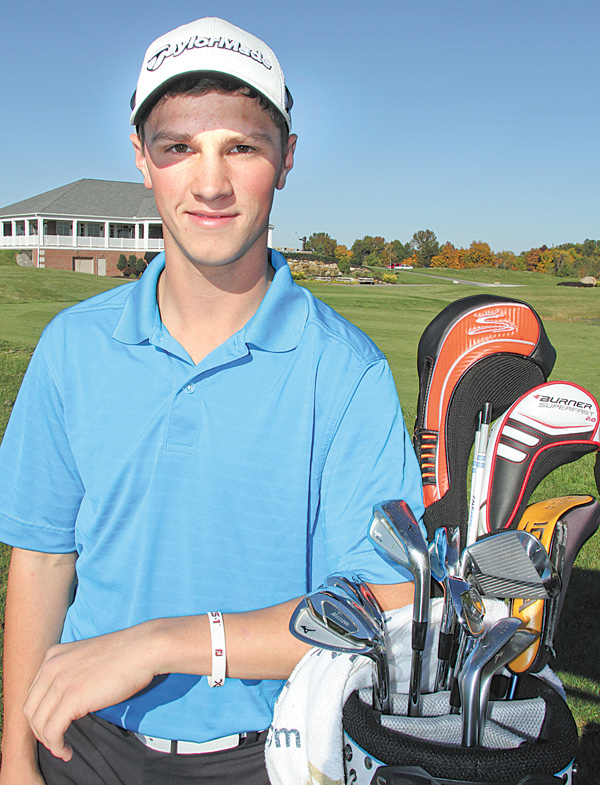 ---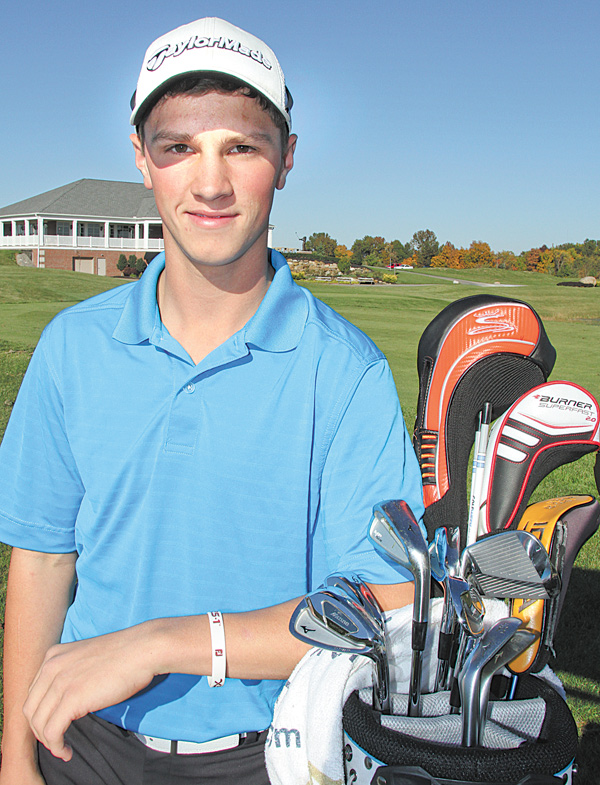 Photo
Leetonia senior golfer Luke Janci is preparing for his first appearance at the state tournament. On Tuesday, he practiced at the Kennsington Golf Club in Canfield.
LEETONIA
Like Tiger Woods, Jim Furyk and Phil Mickelson, Leetonia senior Luke Janci was on a Ryder Cup team.
Unlike the American trio, he didn't collapse. The opportunity made him better.
During the first week of July, Janci represented Northern Ohio at the Junior Ryder Cup in Port St. Lucie, Fla.
"It was a great time," Janci said. "I got to meet and work with great golfers from all over the country and I learned from some great instructors."
Janci's coach, Jim DeJane, calls him a student of the game and an unbelievable worker.
While he's had those skills all along, the Ryder Cup experience influenced him greatly. Janci packs a notebook in his golf bag when he's venturing to new courses and jots down notes and tips for the next time he plays the hole.
"I learned how important preparation was," he said. "They really enforced things like that."
DeJane said that Janci really began "clicking in" midway through his junior year. The Bears team qualified for districts in 2011, but he missed a medalist spot by two strokes.
"Before this season started, I sat down with my parents [Michelle and John] and set goals for myself," Janci said. "First, I wanted to shoot below 39 during every match."
He did, becoming the first golfer in school history to do it.
"Second," he added. "I wanted to get past districts."
He tied for the second spot at Seven Hills in Hartville at last week's Division III district tournament. After two-hole playoff, he won advanced to state. Janci will play at the Northstar course in Sunbury beginning Friday.
"I'm just driving the bus here now," DeJane said. "Luke knows what he has to do and he does it. He's very astute when he plays a practice round. Very meticulous with a keen eye for getting better."
DeJane has been coaching at Leetonia for the past eight years. He knew Janci would be something special as a freshman, but it would take some cleaning up in his game. He's watched him grow up with the sport — literally.
"He was playing little boy golf," DeJane said. "He'd go left, right, miss a shot here and there. Then, he'd have streaks of brilliance. He would take risks and go for crazy shots that didn't need to be taken.
"I told him to try it, sometimes, at practice — just don't do it in a match or I'd go ballistic. Let's just say there were a few times when I went ballistic."
Janci shot a Leetonia-record 32 during a match in his junior season and he's averaging just over 37 strokes in his senior campaign.
"He's playing big boy golf now," DeJane said.
Last year, Leetonia golfer Nick Altomare was the Inter-Tri County League medalist shooting a 78 at Pine Lakes Golf Course. Altomare is now playing at Notre Dame College.
He paced Janci, as did former South Range golfer Brandon Pluchinsky who is now at Youngstown State. Brandon was a two-time state qualifier and 2011's Vindicator Boys Golfer of the Year.
"I played a lot of courses like Northstar, so I think I'm ready for it," Janci said. "I talked to Brandon about it, too, and I've done as much research as I can."
That might just be his best attribute.
"He works constantly at this game," DeJane said.
"Everybody wants to win, do well in life, to get good grades in school and succeed in their job. Not everybody has the will to prepare. A lot of kids think they have it, but they don't. Luke most definitely has it."