Christie: Expect 'mean' Obama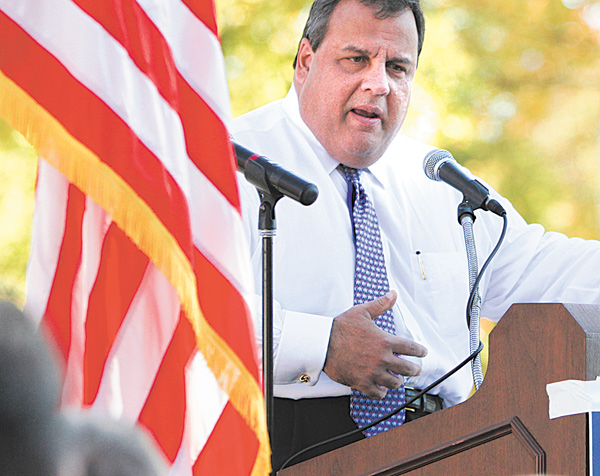 ---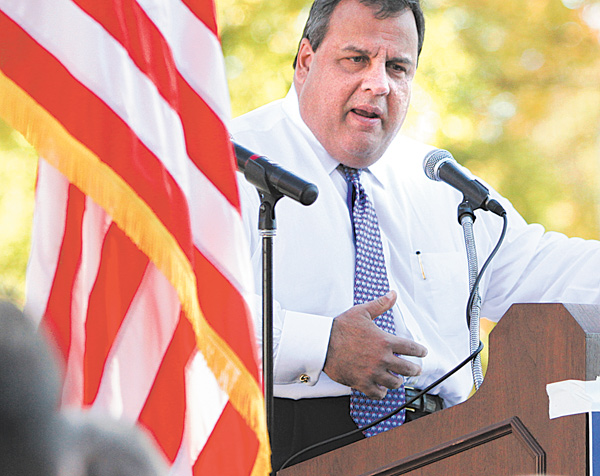 Photo
New Jersey Gov. Chris Christie
LORDSTOWN
New Jersey Gov. Chris Christie, a Mitt Romney presidential surrogate, said he expects President Barack Obama to get "pretty mean" and "pretty angry" in the final weeks of the election in an effort to get re-elected.
Obama "is going to take whatever shots he can at Mitt Romney in the next four weeks, and we've got to be ready for it," Christie, a Republican, said to a crowd of about 250 people Tuesday during a 19-minute speech at a campaign rally for Romney, a fellow Republican, at the Lordstown Village Park.
"The president's got to make up a story in the next four weeks to convince you that he deserves another four years," Christie said of Obama, a Democrat.
In an exclusive interview after the rally with The Vindicator, Christie said Romney's "background and his experience" make him the superior presidential candidate.
"You need someone who understands our economy and understands how the private-sector economy works, and will use the government in a way" to help businesses expand, Christie said. "You don't need somebody who is a community organizer and a law professor — both perfectly fine professions, but not for getting the country out of an economic crisis. I think [Obama] has shown that over the last four years."
Rather than getting a Democratic-controlled Congress to pass the $800-billion-plus stimulus package and the "Obamacare" health overhaul bill, Obama should "have been creating jobs for the American people," Christie said. "He chose, instead, to pursue an ideological path" with health care. "It was the wrong thing for him to do and he's paying the price now for not working on jobs earlier in his administration."
When asked if his state should be a model for the nation, Christie said, "We confront a lot of problems in New Jersey that the whole nation is confronting: Taxes are too high, debt is too great, making promises that we can't afford to keep, and we're working our way through that so it's going to take some time for us."
The national unemployment rate for September was 7.8 percent while it is at 9.9 percent in New Jersey.
Also, the Tax Foundation, a research organization, ranked New Jersey as having the second-worst tax climate for business in the nation with New York in last place. In 2011, the group ranked New Jersey last and Christie, governor since January 2010, had vowed to make an improvement in this ranking.
"We're making progress," Christie said. "Seriously, it tells me how bad off New Jersey was. The fact that we moved from 50th to 49th is a testimony that we're moving in the right direction. We're not staying put."
New York dropped from 49th to last place after imposing an income-tax surcharge on its richest residents, Christie said, adding he vetoed a similar tax three times.
"Believe me, I'm not popping any champagne to say, 'Hey, look at us, we're 49th,' but it beats 50," he said. "I'll take my progress in slow steps and small bites."
Lordstown was the first of four campaign stops in the key battleground state of Ohio for Christie. It was also the only event in Ohio for Christie without Romney.
"Mitt Romney's absence in the Valley and Chris Christie's silence on the return of the auto industry while he was in Lordstown [Tuesday] speaks volumes," said Jessica Kershaw, an Obama spokeswoman. "But it's no surprise Christie managed to avoid talking about the single largest economic success for the area since [General Motors] announced earlier this week it's creating 2,000 more jobs."
When asked why Romney didn't join Christie in Lordstown, Christopher Maloney, a Romney spokesman, said, "Our campaign's commitment to voters in the Mahoning Valley is evidenced by the fact that, unlike President Obama and [Vice President] Joe Biden who shy away from actually answering questions on their failed economic record, Gov. Romney and [his vice presidential running mate Paul] Ryan routinely engage in Youngstown television and newspaper interviews."