A magic place to quench your thirst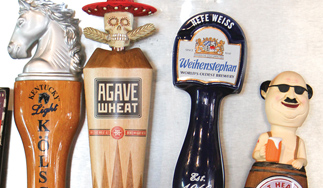 ---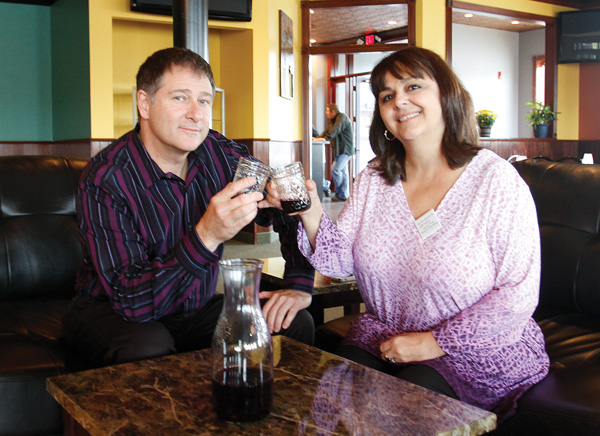 Photo
The Magic Tree Pub and Eatery, owned by Phil and Sandy Reda, opened in the space formerly occupied by the Youngstown Sports Grill on South Ave. in Boardman.
When You Go...
Where:
Magic Tree Pub and Eatery
Location:
7463 South Ave., Boardman
Phone: 330-629-2667
Exclusive Magic Tree Drinks:
Bitchin Bourbon Barrel Stout: Reda's first-ever commercially produced beer.
Magic Tree Barrel Wine: Carafe and served in mason jars.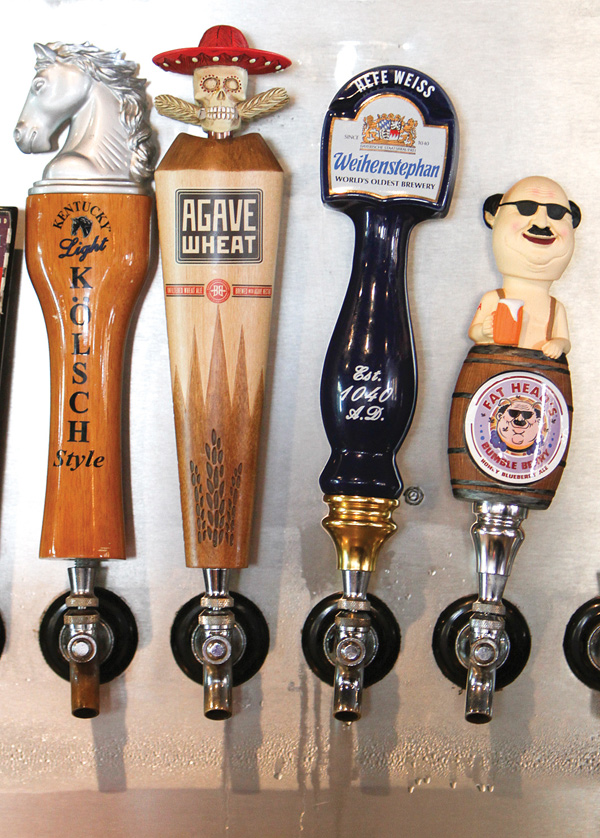 Photo
The Magic Tree Pub and Eatery carries 20 beers on tap, including: Great Lakes Oktoberfest, Founders Porter, Lagunitas IPA, Abita Purple Haze, Yuengling Lager, Jeremiah Red, Kentucky Light, Breckenridge Agave Wheat, Fat Head's Bumble Berry, Rivertown Pumpkin Ale Weihenstephan Hefe Weiss, Angry Orchard Crisp Apple Cider, Coors Light, Magic Hat #9, Murphy's Stout, Samuel Adams Octoberfest, Cellar Rats Pride of Cleveland, Kentucky Bourbon Barrel, Great Lakes Oktoberfest, Thirsty Dog Barktoberfest and Gaffel Kolsch.
BOARDMAN
It may be a bit unusual for the Drinks columnist to write about a new restaurant opening. Usually an article like this is written by the food guy or even a business writer, but The Magic Tree Pub and Eatery is not your typical new restaurant. In fact, Magic Tree owners Phil and Sandy Reda have constructed a diverse, unique and comprehensive selection of beer, wine and spirits for their new venture, and are anxious to share that drink experience with Valley residents.
The first thing you notice when you walk into the bar area is the 20 different tap handles lining the back bar. Carrying 20 beers on tap is nearly unprecedented for our area, but it's not the number of beers that is most impressive, it's the diverse selection.
The Redas and their cellar manager, Bob Schott, were happy to take me through a tasting of their draft offerings, and we all found a couple favorites:
Weyerbacher Pumpkin: This pumpkin beer is the real deal, tasting like the pie we will all soon enjoy with our holiday celebrations. Real nutmeg and cinnamon spice accentuate the fresh pumpkin flavor and aroma.
Weinstephaner Heffe Weiis: A classic German beer from the world's oldest brewery, founded in 1240. This fruity and flavorful offering is poured in a large, traditional German beer stein.
For the wine selections, the Redas turned me over to Jason Zishka, who walked me through the new wine list. It is concise and well-structured, offering 36 wines, including 11 by the glass. Zishka has numerous years of restaurant wine sales experience and was quick to point me in the direction of his personal selections:
By the glass: William Hill Chardonnay and 14 Hands Cabernet. Both wines carry excellent and well-deserved reputations for value. The William Hill has orchard fruit and light toast, while the 14 Hands offers dark, intense cherry and spice.
By the bottle: For the best value on the list, Zishka offered me Ledgewood Creek Chardonnay ($22) and his overall favorite, Foley Pinot Noir ($47). The Ledgewood Creek is light and easy drinking, while the Foley is floral, silky, delicate and delicious.
Finally, the Redas introduced me to general manager Jesse McGregor, who took me through the list of "Magical Drinks". This is not your typical cocktail menu, as it included concoctions and recipes not seen anywhere else in our area. Jesse's favorites include:
The Gargoyle: A bacon-infused rendition of the traditional Manhattan, this is a bourbon-based cocktail with a real smoky taste and incredibly unique flavor profile.
Pear-A Normal Mojito: A fresh and fruity Mojito made with lime, mint and pears muddled with pear vodka. This one is a crowd pleaser and begs for a second pour.
The Magic Tree Pub and Eatery has something for all Valley lovers of beer, wine and spirits. The menu is impressive, and their staff is knowledgeable and eager to engage in conversation about what they offer.