Hubbard ready to transfer 911 service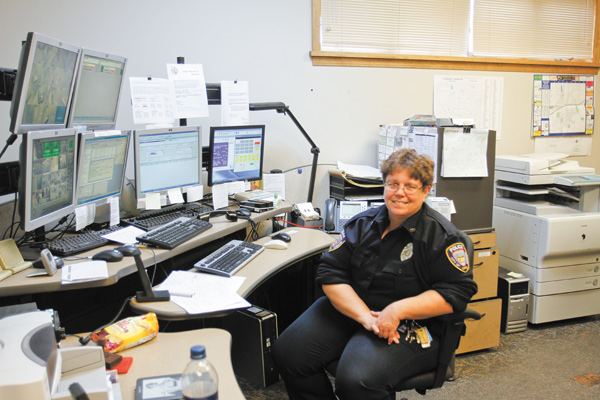 ---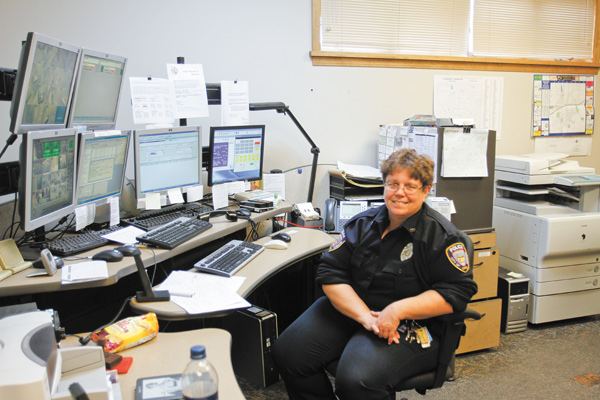 Photo
Kim Stolic of Hubbard has worked as Hubbard city 911 dispatcher for 20 years. She will be the last dispatcher on duty when the city's emergency-call services are transferred to the Trumbull County 911 Center on Thursday morning.
By Danny Restivo
Hubbard
The city's decision to transfer its emergency dispatching services will take effect this week.
Hubbard will become the latest municipality in the county to have its emergency calls answered by the Trumbull County 911 Center beginning Thursday. Louis Carsone, city safety director, said the switch will be sometime around 6 a.m., and he's hoping for a seamless transfer.
"While I think there may be some glitches and minor issues, the transition should be smooth," he said.
Carsone said a Hubbard dispatcher will be present at the city's call center to supervise the transfer. He said they will ensure no calls are unanswered for several hours after the switch.
The move comes after the city council voted in July to send its emergency dispatching services to the Trumbull County 911 Center in Howland. Council members cited the cost of keeping the center in Hubbard as a concern.
According to the 2012 budget, the city had allocated roughly $320,000 for dispatching services for the year. Carsone said by using the county's 911 service, the city will be charged $4.75 for every Hubbard call that is received. The city gets approximately 10,000 calls each year, which results in an estimated cost of $47,500 per year.
Though the city may save money, four full-time dispatchers and two part-time dispatchers will lose their jobs.
"I'm not happy. I didn't want my job to be taken, but it wasn't my choice," said Kim Stolic, a dispatcher who has taken emergency calls in the city for the past 20 years. Stolic will be the last dispatcher on duty when the calls are transferred to the county. She said she's not quite sure where she will work next, but she plans on filing for unemployment benefits after the transfer. Stolic said she will miss seeing her co-workers, but not the night shifts.
"I'll miss the people, but not the hours and the overtime," she said.
Hubbard is the third community in Trumbull County to transfer their dispatching services to the county this year. Liberty Township made the change in August, and Newton Falls followed in September.