Stewart: Big crash 'my fault'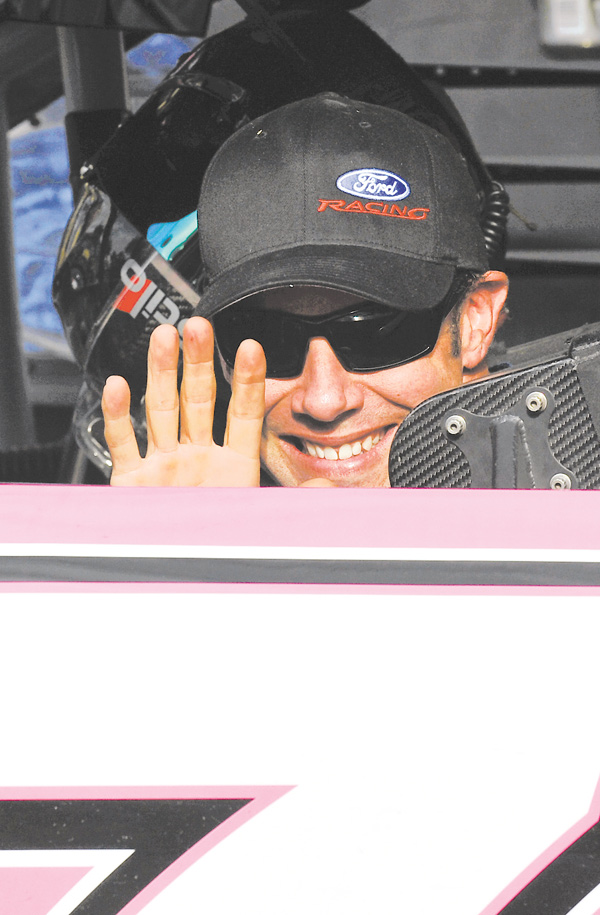 Photo
Matt Kenseth waves from his car in Victory Lane after winning Sunday's NASCAR Sprint Cup race at Talladega Superspeedway in Talladega, Ala.
Kenseth wins at Talladega as race ends under caution
Associated Press
TALLADEGA, ALA.
The championship contenders said Talladega Superspeedway would be the wild-card race in the Chase for the Sprint Cup.
That was an understatement.
Talladega delivered yet another "big one" Sunday, when defending NASCAR champion Tony Stewart triggered a 25-car pileup as he tried to protect the lead. His bid to block a long line of traffic on the last lap backfired, and his car was sent sailing through the air in a chaotic crash that collected 10 of the 12 title contenders.
Daytona 500 winner Matt Kenseth won under caution, and everyone else was left wondering when NASCAR will do something dramatic to alter the dangerous racing at restrictor- plate tracks.
"It's not safe. It's not. It's bloodthirsty," Dale Earnhardt Jr. said. "If that's what people want, that's ridiculous."
Stewart, who assailed the wreckfests at Talladega with a sarcastic diatribe in May, took full responsibility for creating the latest carnage.
He had charged to the lead on the first lap of a two-lap sprint to the finish, but got too far ahead of the pack to hang on to any drafting partners.
Kenseth was charging on the outside and Michael Waltrip was leading a line of traffic on the inside. Stewart was blocking all over the track, and said he mistakenly chopped across the front of Waltrip's car to trigger the accident.
The contact hooked Stewart to send him into a spin, and his car lifted into the air and sailed on its roof and then on its side over several other cars. It created chaos through the pack, which was running three-wide in a frantic dash to the finish.
"I just screwed up. I turned down and cut across Michael and crashed the whole field," Stewart said. "It was my fault, blocking and trying to stay where I was at.
"I was trying to win the race and I was trying to stay ahead of Matt there and Michael got a great run on the bottom and had a big head of steam, and when I turned down, I turned across the front of his car. Just a mistake on my part, but cost a lot of people a bad day."
Five-time Talladega winner Earnhardt said enough is enough with the carnage. He was credited with a 20th-place finish that dropped him four spots in the standings to 11th.
"If this was what we did every week, I wouldn't be doing it," he said. "I'll just put it to you that way. If this was how we raced every week, I'd find another job."