HAPPY 101st BIRTHDAY Jessie Matteson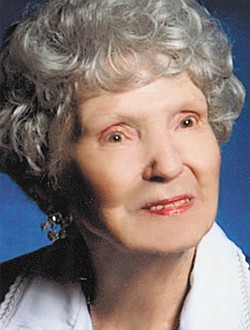 Photo
Date of birth: Sept. 16, 1911, in Laramie, Wyo.
Residence: Boardman.
Parents: Fred and Katherine Schenck.
Siblings: Seven sisters and one brother.
Children: Kenneth (Margaret) Matteson of Boardman.
Grandchildren: Four.
Great-grandchildren: Eight.
Great-great-grandchildren: Nine.
School: 1929 graduate of South High School.
Employment: Retired in 1976 from Atlas Marking in Youngstown.
Memberships: Boardman United Methodist Church and was a noble grand of Fernleaf Rebekah Lodge.
Additional information: She was honored with a party Sept. 13 at Greenbriar Healthcare Center and Sept. 16 with a family celebration at the Olive Garden.