Trumbull commissioners look to combine courts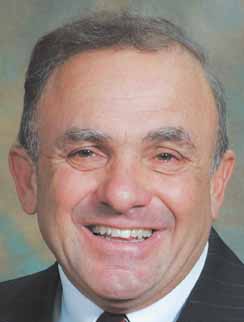 Photo
SEE ALSO: Lordstown officials asked to hold off on spending
By Ed Runyan
WARREN
Trumbull County commissioners have written to Judge Tom Campbell of the county's Central District Court in Cortland to ask him whether he approves of putting his court and the one in Brookfield in the same building.
Commissioner Frank Fuda said commissioners would like to explore the idea in order to cut costs. The likely scenario would be to combine the Cortland and Brookfield courts into the Cortland location, Fuda said.
The commissioners received a letter Aug. 21 from the landlord at the Brookfield location indicating that the current lease was due to increase Monday for the next five years.
The commissioners asked Bill Danso, their legal adviser, an assistant Trumbull County prosecutor, to advise them on whether they could consolidate the Brookfield and Cortland courts into one building to save costs.
Danso advised them Sept. 26 that the decision on whether to consolidate the courts into one location rests with the presiding judge of the county court, which includes the Cortland and Brookfield locations.
When asked Wednesday which of the two judges — Judge Campbell or Brookfield Judge Ronald Rice — is the presiding judge, Danso said he doesn't know.
Judge Rice will leave the Brookfield court at the end of the year to become common pleas court judge in place of Judge John M. Stuard, who is retiring. Judge Rice is running unopposed Nov. 6 to replace Stuard.
Judge Campbell had proposed last year that the two courts be consolidated, but Judge Campbell was calling for one judge to handle the cases of both courts and for the two part-time judgeships to be combined into one full-time judgeship.
Judge Campbell wanted to be the one full-time judge, but such a move required approval by the Ohio Legislature, which didn't act on either of two bills that were introduced — one that would have required Judge Campbell to run for the position in 2013 and one that would have allowed him to assume the full-time position for several years and stand for election in 2017.
When reached Wednesday afternoon, Judge Campbell said he had not received the commissioners' letter and would wait to comment on it.