Danielle McEvey, Kyle Hoffman to wed Oct. 13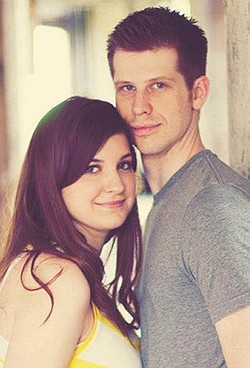 Photo
Danielle McEvey and Kyle Hoffman
Paul and Loretta McEvey of Boardman and Mark and Aprile Hoffman of Newton Falls are announcing the engagement and upcoming marriage of their children, Danielle McEvey of Boardman and Kyle Hoffman of Canfield.
St. Charles Church, Boardman, will be the setting of the open wedding ceremony at 1:30 p.m. Oct. 13. Invitations will be extended for an evening reception at Avion on the Water in Canfield.
The couple graduated from Youngstown State University. The bride-elect received a bachelor's degree in early childhood education and is a sales associate for Coach Leatherwear in Boardman. The future groom received a bachelor's degree in computer information systems and is a software engineer for Precision Machine Control in North Jackson.