Bozick-Booth nuptials set for Oct. 13 in Warren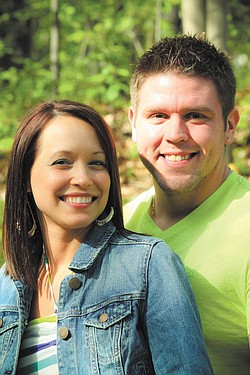 Photo
Sarah A. Bozick and Tyler D. Booth
AUSTINTOWN
Sarah Anne Bozick and Tyler Daniel Booth, both of Austintown, are announcing their engagement.
The parents of the bride-elect are Peggy Rappach and Gregory Bozick, both of Austintown. The parents of the future groom are Misty Booth and Daniel Booth, both of New Philadelphia, Ohio.
The Magnuson Grand Hotel, Warren, will be the setting of the wedding ceremony at 5:30 p.m. Oct. 13. An evening reception will follow at the hotel. Invitations will be extended for both.
The bride-to-be is enrolled in University of Akron's master's program to become pediatric nurse practitioner. She is a registered nurse at Akron Children's Hospital Mahoning Valley in Boardman.
The future groom is a salesman for ABC MotorCredit, Austintown, and is pursuing a bachelor's degree in nursing at Youngstown State University.