Who'll win tonight's presidential debate? You be the judge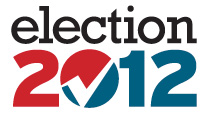 ---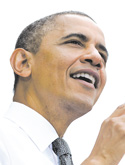 Photo

Photo
RELATED: PRESIDENTIAL DEBATES: Sighs, slogans among pitfalls
By Denise Dick
BOARDMAN
Each candidate in tonight's presidential debate has to demonstrate confidence while conveying messages, according to high-school speech and debate coaches in the Mahoning Valley.
President Barack Obama meets Republican challenger Mitt Romney in a debate at 9 p.m. at the University of Denver. It's the first of three presidential debates this month. The vice presidential nominees face off once on Oct. 11.
"Generally with any type of debate, you need to sound confident regarding what you're saying in order for anyone to believe what you're telling them," said Eric Simione, head speech and debate coach at Boardman High School.
Unlike high school debates, the presidential events aren't set up in a win-loss format, Simione said. It's more scripted, he said, and generally there's not much follow-up.
Supporters of each candidate likely will declare that candidate's victory regardless of the debate's content, Simione said
"One of the things to look for is if they'd rather speak in a sound bite than answer the question that's been asked," said Thom Williams, head speech and debate coach at Howland High School.
Romney has appeared nervous to allow his personal life to be part of the conversation, Williams said, whether that be from concern that his religion would cause controversy or from wanting to shield his family from scrutiny.
"It seems like Romney is always spouting the same sound bites," he said. "There's no warmth to him. He needs to personalize things more and make himself more likeable."
President Obama, on the other hand, needs to stick with more of a vision rather than talking about what he's done, Williams said.
Mike Bassett, Niles McKinley High School's head speech and debate coach, emphasized the importance of a debater's posture and stance. Standing up straight with shoulders back denotes confidence, he said.
If a candidate looks away while answering a question or fiddles with a pen or notebook, it may make them appear unsure.
As far as content, viewers should look to see whether candidates' statements are supported by research, Bassett said.
Jeremy Hamilton, Canfield High School's head speech and debate coach, said both candidates have to strike a delicate balance with appearing likeable and personable while still conveying their individual messages.
"Obama seems to be a pretty decent orator," Hamilton said. "Romney is more matter-of-fact in his approach."
Different people may favor one style more than the other, he said.
It will be interesting to see whether either candidate changes his style in the second debate based on his performance in the first, Hamilton said.