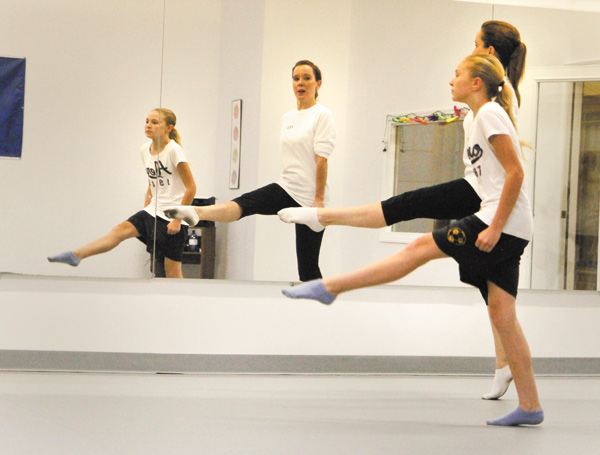 ---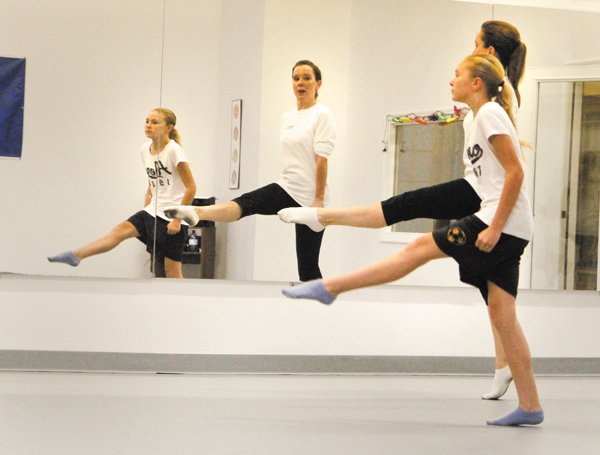 Photo
Holly Podbesek works with D'Ella Heschmeyer, 12, of Liberty on her Irish dance moves. Podbesek, who has been performing and teaching Irish dance for more than 30 years, recently purchased Northeast Martial Arts Dance and Fitness in Austintown and added the Sheridan Academy of Irish Dance to the schedule.
By Elise Franco
Austintown
Holly Podbesek wanted to share her 30-year background in Irish dancing, so she opened a studio right in the heart of the Mahoning Valley.
Podbesek, who began Irish dancing at age 9 and teaching at age 17 in Beachwood, Ohio, bought the Northeast Martial Arts Dance and Fitness in Austintown this year and added the Sheridan Academy of Irish Dance.
The 41-year-old said she chose the Mahoning Valley because though the dance style is popular in the Cleveland area, she only knows of one other Irish dance studio here.
"I wanted to branch out and teach Irish dancing my way," she said. "I wanted to share it with kids outside of my old studio."
Podbesek said the Austintown location is perfect because it was pre-established — the martial arts lessons have been in place for about 12 years — and it would be easy to integrate the dance classes.
"I started thinking maybe it would be good to buy a studio that offers all kinds of dance," she said. "We have the Irish dance and also hip-hop and ballet."
She said the Irish dance classes began over the summer, and currently she teaches the Irish style to three age groups on Wednesday evenings and has about six students.
"We don't have a ton of students yet, but we've got some kids who are really excited about it," she said. "It's very lively, energetic and great exercise. There are a lot of skills and different kinds of dances you can do."
D'Ella Heschmeyer, 12, and her two sisters, Millie, 9, and Sophie, 6, are enrolled in the Irish dance class and said it's the high-energy steps that keep them interested.
D'Ella Heschmeyer said she danced for four years at a different Irish dance studio then stopped for a year before joining Podbesek's studio.
"This one is really nice, and I like the small class size," she said. "I love the competition of it, and I think it's a fun way to get rid of a lot of energy."
Elise Yantes, 11, said she's been Irish dancing for just under a year. "You get to jump around, and it's good for me because I'm naturally hyper," she said. "It's the kind of dancing I see myself doing for a long time."
Podbesek said her goal is to spread the word about her studio and bring in students, adolescents and adults. She said she'll work with students who have any level of experience.
"My hope is to build enrollment and offer the same opportunities that I had growing up," she said. "Most of my good friends now are ones I danced with when I was younger."
For enrollment information about the Irish, hip hop or ballet classes, visit www.nemartialartsdancefit.com or call 330-799-0399.