Youngstown firefighters battle vacant-home blaze on South Side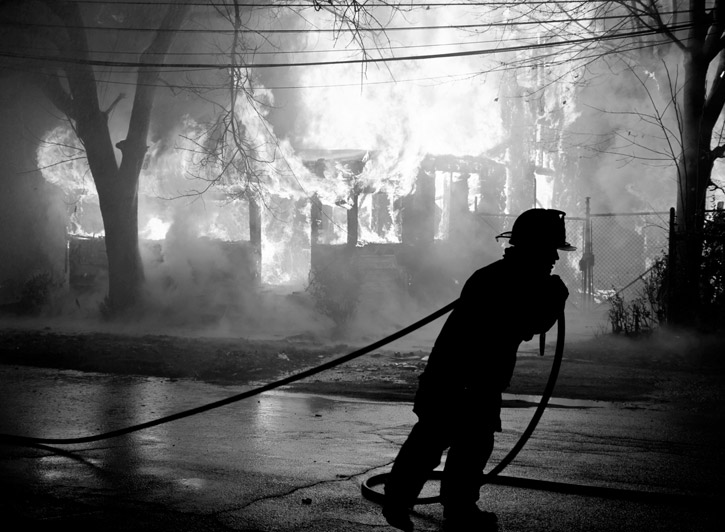 Photo
Youngstown fire fighters attempt to put out the massive fire of a vacant house located off Market Street in Youngstown.
YOUNGSTOWN — A fire destroyed a vacant South Side home late this afternoon.
Battalion Chief Tim McGarry said a call came in 5:35 p.m. for a blaze located at the corner of Market and Henry streets. McGarry said neighbors told him the structure was vacant.
When crews arrived, McGarry said the first floor of the house was fully engulfed. He said no firefighters entered the home, and crews used multiple hoses to contain the blaze.