Authorities find 5 dead dogs, 4 dead kittens in Warren home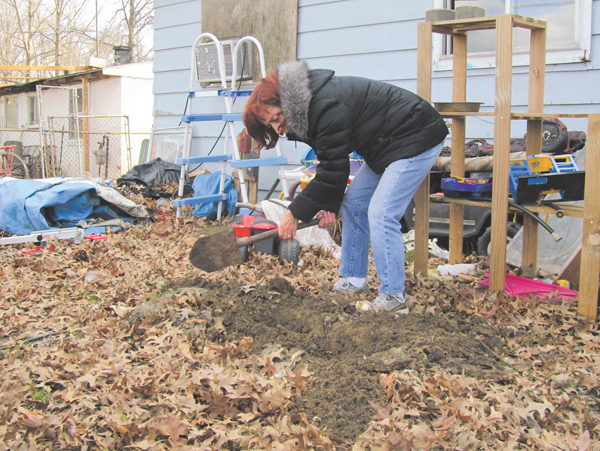 ---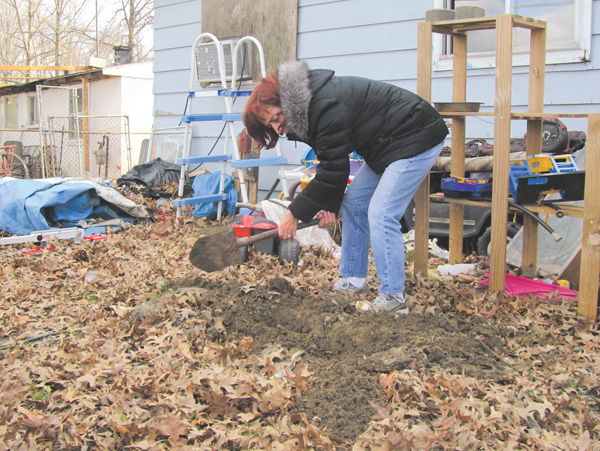 Photo
Debbie Agostinelli, shelter director for the Animal Welfare League of Trumbull County, digs in the backyard of the house at 2518 Hamilton St. SW, Warren, in a spot of fresh dirt to check for dead animals.
By Ed Runyan
WARREN
Megan Hartford of Hamilton Street Southwest says she's finally had enough of her longtime friend and next-door neighbor Tiffany Charlton's treatment of animals.
"There needs to be repercussions because nobody should be able to get away with that," Hartford said Wednesday, after agents with the Animal Welfare League of Trumbull County found five dead dogs and four dead kittens at Charlton's 2518 Hamilton residence.
The Vindicator had interviewed Hartford in early October, a couple of weeks after the city's health depart- ment and animal- control officer ordered Charlton's property to be cleaned up — and for Charlton to reduce her animals from 11 dogs to four. At the time, Hartford said false accusations were made against Charlton and her boyfriend, Michael Kelley, and that Charlton cared about the dogs found malnourished at her house.
But after Wednesday's revelations, Hartford said there's no excuse.
"No animals should go through that," Hartford said. "It's wrong. Something has to be done."
Neither Charlton nor Kelley was at the house as investigators combed through the residence and the yard.
Debbie Agostinelli, shelter director for the Animal Welfare League, said the league's humane investigator, Michelle Goss, received a phone call, went to the house and found the door open.
Inside, she found five dead dogs — one of them partially eaten — and four dead kittens in a pet carrier outside and one live dog tied up.
"They were very malnourished, so it appears to me they starved to death," Agostinelli said, adding that she hopes criminal charges will be filed. Goss will decide on that after further investigation.
The animals will be evaluated by a veterinarian to determine what caused their death. More information on that part of the investigation likely will be available by today, Agostinelli said.
Hartford said her family has tried to help Charlton take care of the dogs at times, but she has responsibilities of her own and wasn't aware that animals were dying next door.
Dave Gearin was living in a trailer in the backyard of Charlton's house, which is near the former Warren Western Reserve High School site, but Gearin said he didn't know there were so many dead animals.
He did find one dead dog in the backyard, but he hasn't been in the house much because of the smell he encountered, Gearin said.
The smell inside the front door of the house was extremely offensive, and the living room where at least one of the dead dogs was found was unkept.
When The Vindicator spoke with Kelley in October, he said only one of the dogs they had in September was malnourished, and that was because someone had dropped it off recently.
Kelley said people regularly dropped off dogs at their house.
"We were doing this out of our own pocket, doing this for the dogs, nursing them back to health," he said at the time. "People bring them to us. We found homes for them. We're not going to stop."