Valley residents have 500M reasons to play Powerball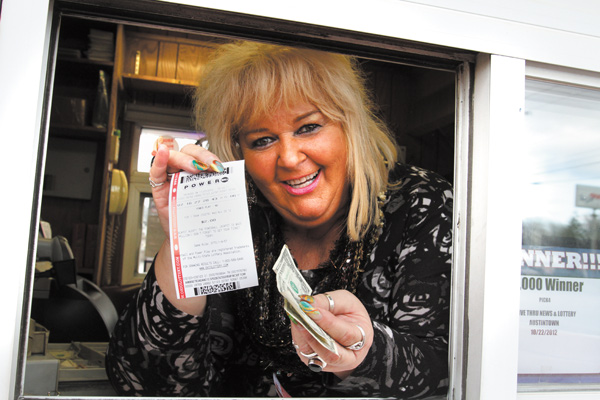 ---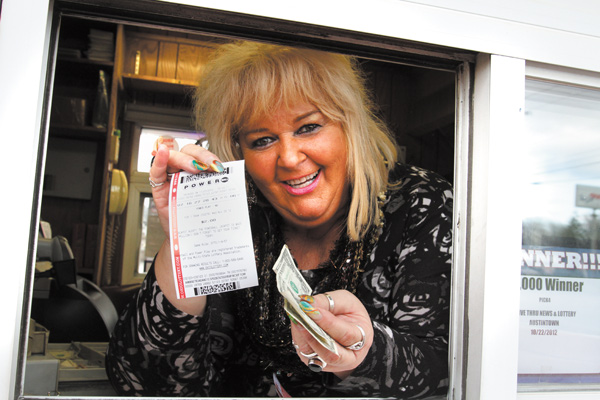 Photo
Jill Daley doesn't usually play the lottery, but the chance to win a historic $500 million Powerball jackpot brought her into Circle K on Lockwood Boulevard on Tuesday afternoon.
BOARDMAN
Jill Daley doesn't usually play the lottery, but the chance to win a historic $500 million Powerball jackpot brought her into Circle K on Lockwood Boulevard on Tuesday afternoon.
"It's a big jackpot, so I'm playing," said Daley, of Boardman.
She spent $5 on Powerball jackpot tickets Tuesday, in addition to what she had purchased last week.
"If I won, I'd help a lot of people," she said. "Maybe even pay toward the [federal] deficit."
No one has hit the lucky Powerball numbers since Oct. 6. By midday Tuesday, the posted jackpot had jumped from $425 million in the morning to half-a-billion dollars based on increased sales. It's the second-highest jackpot in lottery history, behind the $656 million Mega Millions prize in March.
Jerry Pallante of Boardman purchased $4 worth of tickets about 15 minutes after Daley.
"The big payout lured me in," he said. "I bought $10 in Pennsylvania last week and $4 in Ohio now."
When asked what he would do if he won, Pallante was stumped for a minute.
"I guess I don't plan on winning," he said. "But if I did, some would go to charity, the rest to take care of the family and possibly to relocate."
In January, Powerball tickets doubled in price to $2, and although initially ticket sales dropped, sales revenue is up 35 percent over 2011.
The change was designed to have higher payouts and draw more people into the lottery — and it works, says John Kotchmar of Dairy 224.
Kotchmar's store is in Poland Township on U.S. Route 224 just west of the Pennsylvania-Ohio line. A large sign displays the store name and the jackpots for the Mega Millions and Powerball.
"I keep both on my sign. The bigger jackpots add excitement," he said.
Dairy 224 has been in business for 33 years, and lottery play is staple there. Kotchmar keeps records of the last four months of winning numbers for Mega Millions and the Powerball printed neatly with marker on large pieces of poster board in his store.
"If there's a trend, they can visually check it easily," he said.
He estimated the number of people coming into Dairy 224 doubled this week as the Powerball jackpot climbed.
"This gives us an opportunity to introduce new customers to our store. We pride ourselves on giving excellent customer service, and our employees have excellent knowledge of the games," Kotchmar said.
When people stop in on a whim to play the lottery, they often purchase another item while in the store such as doughnuts or cigarettes, he said.
The chance of getting a winner today is approaching 60 percent, and a single winner choosing the lump-sum prize would get more than $327 million before taxes.
"I always tell people without a ticket you have no chance at all," Kotchmar said.
With soaring jackpots come soaring sales, and for the states playing the game, that means higher revenue.
"The purpose for the lottery is to generate revenue for the respective states and their beneficiary programs," said Norm Lingle, chairman of the Powerball Game Group. "High jackpots certainly help the lottery achieve those goals."
Of the $2 cost of a Powerball ticket, $1 goes to the prizes and the other dollar is kept by the state lottery organization, said Lingle, who also is executive director of the South Dakota Lottery. After administrative overhead is paid, the remaining amount goes to that state's beneficiary programs.
Some states designate specific expenditures such as education, while others deposit the money in their general fund to help supplement tax revenue.
The federal government keeps 25 percent of the jackpot for federal taxes.
Most states withhold between 5 percent and 7 percent. There's no withholding in states without a state income tax such as Delaware, Pennsylvania, South Dakota and Texas. A New York City winner would pay more than 12 percent since the state takes 8.97 percent and the city keeps 3.6 percent.
— The Associated Press contributed to this report.