Driver held in death of boy, 7, in New Castle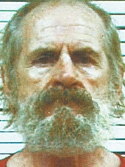 ---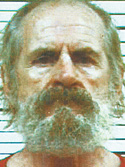 Photo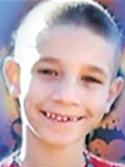 Photo
By Jeanne Starmack
New Castle, PA.
A driver accused of running down two children in a New Castle, PA., yard Sunday remains in jail with no bond while witnesses recall details of the horrific accident.
Octavius Stone, 7, of 939 Winslow Ave., was killed next door to his home on a set of concrete steps in front of 941 Winslow. His playmate, Emil Osbourne Velez, 9, of Volant, Pa., was visiting his grandmother there.
Emil was taken by helicopter from Jameson Hospital to Children's Hospital in Pittsburgh after the 2:15 p.m. accident. His injuries are not life-threatening, and he was expected to be released soon, his grandmother, Barbara Brown, said Monday.
Police charged Virgil Eldon Coonfare, 66, of Beckford Street in New Castle, with homicide by vehicle while driving under the influence, driving under the influence of a controlled substance and aggravated assault by a vehicle while driving under the influence.
New Castle Police Chief Robert Salem said Coonfare was taken to Jameson Hospital, where he refused a blood test. Police obtained a warrant to draw blood and are waiting for results, he said.
Salem said Coonfare was charged based on probable cause.
A Pennsylvania State Police drug-recognition expert told New Castle police that Coonfare was under the influence of a central nervous system depressant and a narcotic analgesic, a police report indicates.
Neighbors David Moffatt and Maria Brown, who live across the street from where the accident happened, said Monday that they were outside about to go somewhere and they witnessed the children being run over.
"I saw a yellow truck," Brown said. "I heard tires squeal. He was up in the yard and floored it."
After the boys were run down, Coonfare kept driving and Moffatt chased him. Coonfare stopped his truck after hitting a bush in a yard several houses down the street, Moffatt said.
When Coonfare got out of his truck, he was wearing only one shoe and one sock, Moffatt said.
"He was stumbling and slurring and had no idea where he was," Moffatt said.
Barbara Brown said she heard the accident and came outside in time to see Octavius, who was lying on the steps, pick up his head and look toward her.
She didn't understand what had happened, thinking at first that the child was playing a game, she said. Maria Brown was already on her way up the steps to tell her what had happened, she said.
Emil, whose leg was injured, way lying on an embankment near the steps, Maria Brown said.
Maria Brown said that Emil did not appear to be seriously injured, so she stayed with Octavius.
She said she knew from CPR training that she should not move him.
"I was rubbing his back and said it would be OK," she recalled. "He was in a fetal position on the steps. I kept telling him it was all right until the ambulance got there."
"I watched him take his last breath," she said.
Barbara Brown said her grandson and Octavius were good friends since Octavius' family moved next door 13 months ago.
She said her grandson told her he saw the truck coming, and he tried to get his friend out of harm's way but could not.
"His mother said he had nightmares all night," she said.