DiLallos affirm vows for 60th anniversary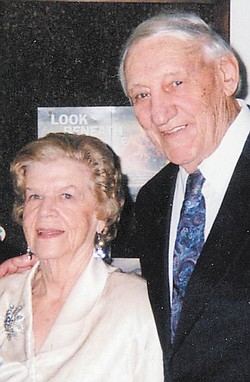 Photo
MR. AND MRS. FRANK DILALLO
YOUNGSTOWN
Mr. and Mrs. Frank DiLallo of Youngstown affirmed their marriage vows and their rings were blessed during their 60th anniversary celebration Nov. 4 at New Life Lutheran Church in Liberty, where they are members.
The couple's children hosted the event.
The former Ruth Cox married Mr. DiLallo Nov. 4, 1952, in Florence, S.C.
Mrs. DiLallo retired as a nurse in the office of Dr. Norma Hazelbaker. She is a member of line dancing and tap dancing groups.
Mr. DiLallo is a cement finisher for DiLallo's Reliable Concrete in Girard. He is semi-retired. He also is a member of Korean Life Branch 133 and Noble Pool Group. He is a veteran of the U.S. Army and served in Korea from 1952-54.