Youngstown South Side church goes extra mile to serve dinner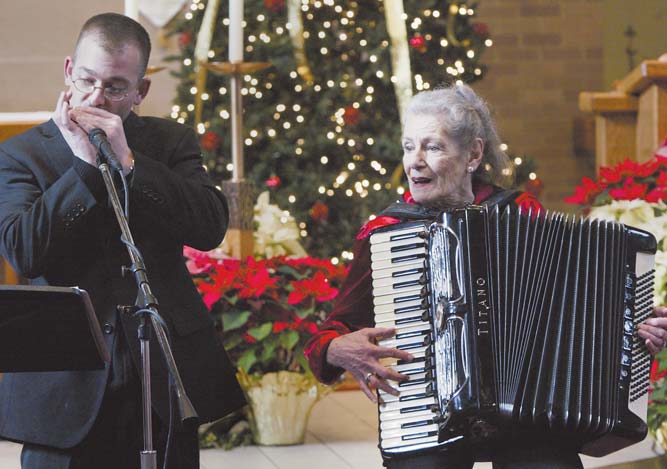 ---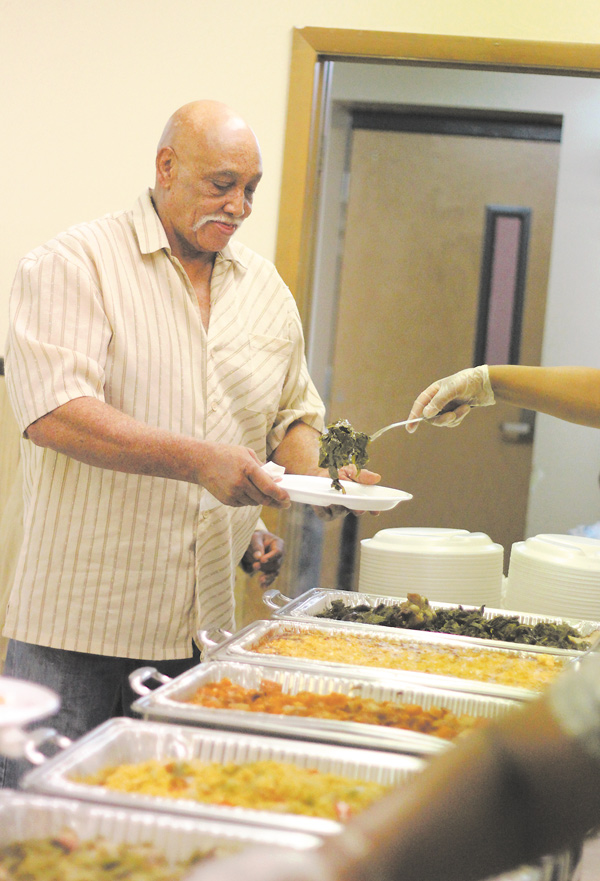 Photo
Walter Allen of Youngstown was among the people who enjoyed a Thanksgiving dinner Thursday at New Bethel Baptist Church. The church also delivered two hundred meals to homes and motels.
By Ed Runyan
YOUNGSTOWN
Wherever the need may be, New Bethel Baptist Church's Recovery Ministry is willing to go.
On Thursday, that meant opening the church hall for free Thanksgiving dinners and delivering meals to scores of homes and two Youngstown-area motels. In all, the Hillman Street church provided 300 to 400 meals Thursday.
"The holidays are a time when people are with family, but for whatever reason some people don't have family," Minister FloEtta Jordan said.
The May Motel on Mahoning Avenue in North Jackson and the Boardman Inn on Market Street both contacted the South Side church when they learned it would be delivering free Thanksgiving meals Thursday.
"They both said the same thing: They have a lot of dislocated people," said Jordan, who has organized a free meal each of the last three years — once for Christmas, once for Good Friday and this year on Thanksgiving. Dozens of church members cooked and served the food and delivered the meals.
"Many people live in a motel, so obviously they have no place to stay and no place to cook dinner," Jordan said.
Gigi Oatman is a different type of dislocated person — a woman who formerly lived in the Andover area and worked in Girard but who found herself unable to get to work because of car problems.
She learned about the Rescue Mission of the Mahoning Valley and found out that it had a place where she could stay and more easily get to work.
She also discovered that by living at the Rescue Mission, she could get out from under $1,500 in payday loans she had accumulated.
Ten months after she moved into the Rescue Mission, she paid off her debts and also learned that her military service from the 1970s would enable her to attend college.
In July, she entered the Rescue Mission's yearlong Second Chance program, which has brought people such as Jordan into her life. Jordan leads a Bible study at the Rescue Mission.
"Miss Flo was so happy and the staff at the Rescue Mission were so gung-ho," said Oatman. Their example made Oatman want to lead the same type of life. She came to New Bethel on Thursday to help serve food to pay back the kindness Jordan and others have shown her.
"I am so grateful for people who donated their time. We live in a blessed country — we really do," she said.
"Without the Rescue Mission, I wouldn't have known there was a way to go to college."
Of the homeless people she has met through the Rescue Mission, Oatman said, "You have drug addicts and you have people who fall through the cracks like me. I fell into a hole."
Sheila Cochrane arrived at the New Bethel social hall Thursday in a van with five other women from the Community Corrections Association of America facility on Market Street.
The women enjoyed a Thanksgiving meal and more — a sense of family.
"We were blessed to come here because we feel like we were with family," Cochrane said.
Cochrane, of Youngstown, who spent several years in prison, has been in CCA for several months, making the transition back into the community.
"I was a heroin addict. I was a thief. I thought I had to be the baddest. I thought I was untouchable," Cochrane said of her old life.
"I came from a good background, but I just got caught up in the life, but I can't do that anymore," she said. "Now I have God in my life."
Jordan says she can understand what women like Cochrane have been through because her life was similar many years ago.
Jordan knows that many people can't go home for Thanksgiving, in part because of shame.
"It wasn't that our families wouldn't take us, but the shame is the reason why we didn't go home because of what we were doing."
The Rev. Kenneth L. Simon, pastor of New Bethel Baptist Church, said outreach has been the "overall mission of the church" since his father, the Rev. Lonnie Simon, started the church in 1962.
Jesus Christ "fed the 5,000, and he calls us to do the same thing," the Rev. Mr. Simon said.