---
Thursday, November 22, 2012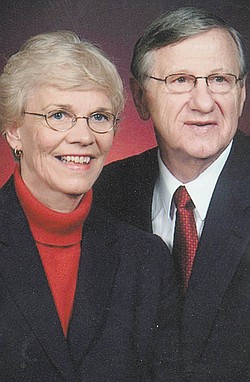 Photo
MR. AND MRS. WILLIAM MEYERS
BROOKFIELD
Mr. and Mrs. William Meyers of Brookfield, who were married 50 years ago today, celebrated their anniversary with a cruise to Jamaica and Grand Cayman Islands.
It was Thanksgiving Day in 1962 when the former Annabel Mosbaugher married Mr. Meyers.
The couple were high- school sweethearts and graduated from Elderton High School, Elderton, Pa.
Mrs. Meyers worked for Emill Szabo Hairdressers for 35 years.
Mr. Meyers worked for General Motors for 44 years, first in Cleveland and then in Lordstown, retiring in 2004. He is a U.S. Army veteran and served in France and Germany.
The couple attend Highway Tabernacle Church in Austintown. They enjoy traveling and have visited all 50 states, Canada, Mexico and several countries in Europe.