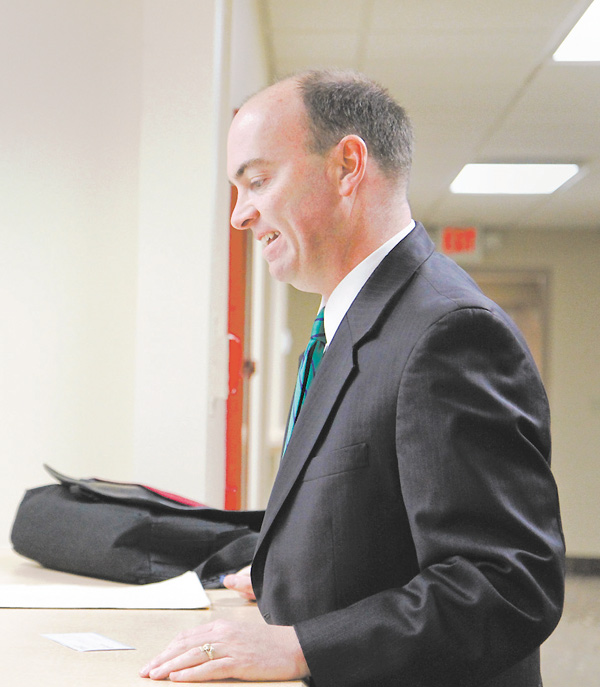 ---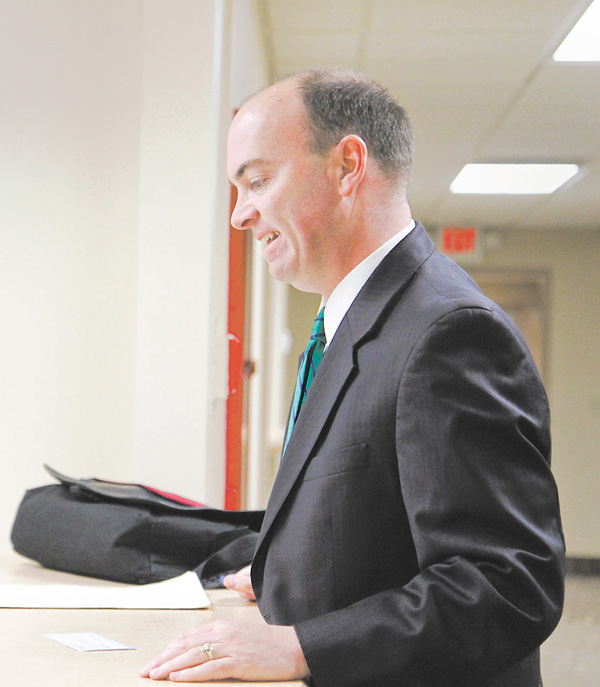 Photo
Mahoning County Commissioner John A. McNally IV filed petitions Monday at the board of elections for the May 2013 Democratic primary in the Youngstown mayoral race.
YOUNGSTOWN
The race for Youngstown mayor officially began Monday as Mahoning County Commissioner John A. McNally IV filed petitions Monday for the May 2013 Democratic primary.
McNally said if elected, his priorities will be city finances, safety and creating economic opportunities.
He's the first candidate to file in what could become a crowded field.
City Council President Jamael Tito Brown told The Vindicator Monday he plans to file for the Democratic primary in the next 30 days.
"The biggest issue is that the next mayor is going to answer the age-old question of doing more with less and make sure that we're learner, smarter and still customer-friendly," Brown said.
State Rep. Robert Hagan of Youngstown, D-60th, who ran for mayor in 2005, also has been mentioned as a potential candidate.
Asked about the possibility Monday, Hagan said he "will have an answer for that after [his] swearing in" for his fourth two-year term as a state representative.
Hagan, who ran unopposed in November, cannot run for state representative again in 2014 because of term limits.
Councilwoman Janet Tarpley of the 6th Ward said Monday she will make a decision by Jan. 1 about a possible mayoral run after discussing it with her family during the holidays. Councilman John R. Swierz of the 7th Ward also is interested, according to Vindicator files.
A Facebook page supporting the candidacy of community activist Phil Kidd began last week. Kidd said he had no involvement with the founding of that page.
"I don't really have any inclination to run right now, but what I told them, because they're so adamant, I said, 'Let's see how the page goes and see what support exists and if it's reasonably strong, we'll sit down. I didn't discourage them from doing it," Kidd said Monday.
Kidd is a registered independent and said he would run as such.
McNally said he isn't worried about the field.
"I'm going to run the campaign I want to run. ... It was the right time for me to run," he said.
McNally has served as a commissioner since November 2004 and before that, he served eight years in the city's law department, including two years as its director. His commissioner term ends Jan. 2.
If elected, McNally said he likely won't continue practicing law because being mayor is a "full-time job."