Published: Mon, November 19, 2012 @ 12:09 a.m.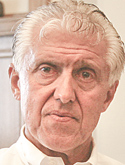 Photo
and David Skolnick
YOUNGSTOWN
The city doesn't have plans to lease park land to companies for oil and gas drilling, but its parks and recreation commission will take comments from the public about the issue.
The commission is having the special meeting at 5 p.m Nov. 27 on the sixth floor of city hall. The deadline for residents to register to speak is 4 p.m. Tuesday. Anyone interested in addressing the commission must fill out a speaker form in the park office on the first floor of city hall.
"Some community members had concerns about fracking, but it won't be done in our parks," said Robert Burke, park and recreation director. "Our parks will be preserved."
City council gave the board of control approval Oct. 17 to move ahead with a plan to solicit offers from companies to lease city-owned land for fracking. The proceeds are to be used for neighborhood improvement work, primarily demolitions.
If the city does proceed with the plan, it wouldn't seek proposals until the middle of next year at the earliest.
"Right now, I wouldn't be in favor of any fracking in parks," said Mayor Charles Sammarone. "But if the city has the chance to make a zillion dollars, we'd have to re-evaluate."
The meeting is an opportunity for residents to voice their opinions about their rights and beliefs about park lands, said Susie Beiersdorfer, a member of Frackfree Mahoning Valley.
Some members of the group plan on speaking to the commission and presenting information about actions other communities have taken to ban fracking.
"This is a very important issue for us," she said. "We will certainly be there to protect our public lands."
Fracking, a process that uses water, chemicals and sand to crack shale rock formations thousands of feet below the earth's surface and extract natural gas and oil, has been an issue at other area parks.
People have been coming to Mill Creek MetroParks meetings to voice concerns, for example.
Mill Creek Park serves as an example of how modern techniques allow natural resources to be developed while minimizing any environmental footprint, said Daniel Alfaro, spokesman for Energy in Depth Ohio, an oil and gas industry group.
"We've been developing oil and natural gas in and around Ohio's parks and forests for decades. Not only do these operations produce energy, they provide opportunity for these parks to gain much-needed revenue to help maintain them for all to enjoy," he said. "It's a natural resource helping a natural resource."
Youngstown has more than 200 acres of parks including sports fields, John Chase Park, Stambaugh Golf Course and Wick Park among others.
Mill Creek MetroParks is a separate jurisdiction.
Also on the agenda are the future of the South Fieldhouse and the proposed master plan for the city park system.
The fieldhouse was closed by the city in 2010 because it was too expensive to operate, Burke said.
The Southside Academy school, located next to the fieldhouse, has expressed interest in taking control of the facility, Burke said.
The commission wants to hire a consultant to conduct a long-term plan for its 45 properties to maximize their use, Burke said.
Those interested in being hired have until Dec. 14 to submit proposals to the commission.
With the assistance of the Youngstown Neighborhood Development Corp., the commission is looking for grant money to offset the estimated $60,000 to $70,000 the study is estimated to cost.
"We clearly believe the park system is important to the city's revitalization and helps impact the quality of life," said Presley Gillespie, YNDC executive director. "We'll help any way we can."