Ruritans announce baking contest winners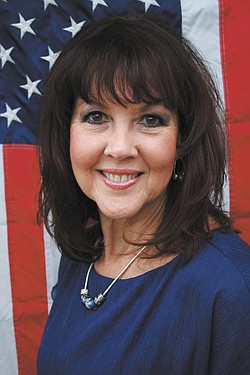 Photo
BERLIN CENTER
Berlin-Ellsworth Ruritan announced the blue ribbon winners of its baking contest Nov. 3 at Western Reserve High School.
Joyce Thorpe of Berlin Center was awarded the grand champion ribbon for her coconut almond cake.
Winners in the pie division were Mary Jo Furman of Berlin Center for elderberry and cherry pies; Linda Truitt of Berlin Center for pecan and coconut cream pies; and Karen Grittie of Berlin Center for cinnamon apple pie.
In the cake division winners were Rita Baun of Canfield for carrot cake; Patrick Franus of Austintown for butter cake; Darlene Maxim of Austintown for chocolate carmel pecan cheesecake; Ingrid McConnell of Mineral Ridge for an orange tort; and Kira Ramsey of Berlin Center for pumpkin roll.
In the cookie division were Kay Capasso of Berlin Center for a cinnamon crust brownie and Bethany Burger of Berlin Center for sugar cookies.
In the specialty division was Jodi Kale of Berlin Center for carmel apples.
For information call Denny Furman at 330-547-4027.