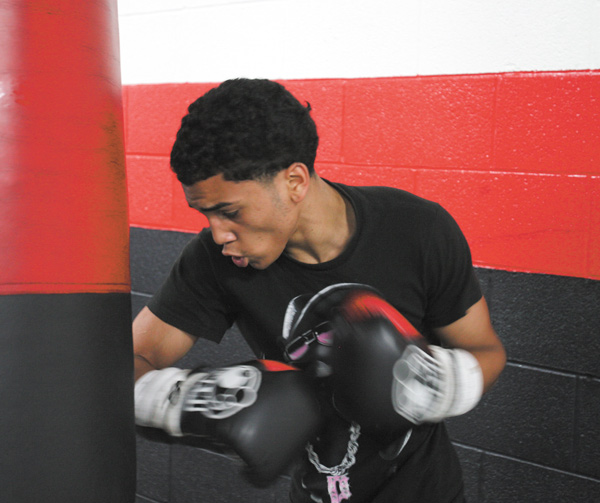 ---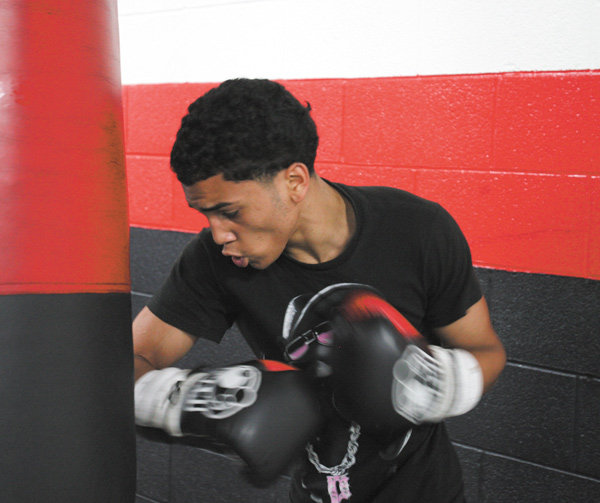 Photo
Local boxer Alejandro "Popo" Salinas will headline the 24th annual "Thanksgiving Feast," a 16-bout amateur show at St. Lucy Hall in Campbell on Saturday. The event is sponsored by area boxing trainer and Southside Boxing Club owner Jack Loew, who also trains Salinas.
Alejandro 'Popo' Salinas headlines 24th annual "Thanksgiving Feast"
By Joe Scalzo
YOUNGSTOWN
In November of 1989, when some guy named Tim Ryan was quarterbacking Warren JFK to the state finals and Bernie Kosar was still in his prime with the Cleveland Browns, a local trainer named Jack Loew held an amateur boxing tournament just before Thanksgiving.
Twenty-three years later, he still does.
Saturday, Alejandro "Popo" Salinas will headline the 24th annual "Thanksgiving Feast," a 16-bout amateur show at St. Lucy Hall in Campbell.
The show, which normally takes place the night before Thanksgiving, has been moved up a few days "because as we all get older, and have kids and grandkids, it's not as easy to get out that night with momma's blessing," Loew said, chuckling.
Salinas, a senior at East High who trains at Loew's Southside Boxing Club, will fight a 132-pound bout against Romero Hernandez, a Mexican national junior champion who now fights out of Cleveland.
"That's a helluva fight, there," Loew said.
This is Salinas' first full year in amateur boxing's open division — he previously fought against his own age group — and his first open division fight since July when he defeated Lucian Clinkscale of the Downtown Boxing Club.
Salinas went 1-2 at the Olympic Trials last winter and Loew said he will wait until the end of 2013 before deciding whether Salinas should make another run at the 2016 trials or turn professional. The U.S. Championships are in January and the National Golden Gloves are in May; those two tournaments will play a large role in the decision.
"Popo is the type of kid who is already drawing attention from Top Rank [Boxing] and [promoter] Lou DiBella," Loew said. "We'll see how he does in those tournaments and decide if it's worth hanging around for a couple years after that. He could be like a [Ray] Mancini and just not be an amateur fighter. Popo's approach is, 'Let's go.' He wants to fight. Will that mesh with some of that [baloney] scoring in the amateurs? I don't think so.
"His future is in his own hands. It's about how far he wants to go, how hard he wants to push himself and work."
Saturday's card will feature fighters from Ohio, as well as Pittsburgh and New York.
Southside boxers Vic Toney (a former quarterback at Chaney whose father, Leslie, was a good amateur) and Lavelle Hadley (who will likely turn pro soon) are among the fighters to watch, Loew said.
When asked if he ever thought he'd still be putting on a Thanksgiving show in 2012, Loew smiled and said, "No, I never thought I'd be doing this [training boxers] this long. It was just like a hobby. I thought it would wear off like everything else did in my life.
"I just got that fever and I can't get rid of it."