Police probe fatal shooting in downtown after bar fight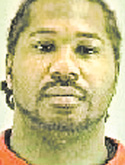 Photo
By Jeanne Starmack
Warren
Police continue to investigate a shooting Sunday in downtown Warren near a day-care center that left one man dead and another injured.
Marco Dukes, 32, died at a Cleveland hospital after the 10:30 a.m. shooting on Elm Court Northeast, a small side street between a duplex at 156 Elm Road NE and the Cuddle, Hugs and Kisses Day Care.
The day-care center was not open Sunday until noon, according to 21 WFMJ-TV, The Vindicator's broadcast news partner.
Another victim, Larry Smith, whose age was not available, was taken to Trumbull Memorial Hospital.
Neighbors said a passerby on her way to church picked up Smith and drove him there. The hospital had no information on Smith's condition Sunday night.
Police reported Sunday night they had two people in custody, but they had not been charged.
Sgt. Jeff Cole of the Warren Police Department said he did not know how many people were involved, and he said police do not yet know a motive for the shooting. Neighbors said that about eight people were involved after an argument at the Sunset Lounge about a block away on East Market Street.
"It escalated and came up here," said Debbie Keene, the owner of a business across the street.
Keene said she called to check on a resident at the duplex, who recently moved in.
"It had nothing to do with the people that live in the house," she said.
The Warren City Council unanimously objected to the Sunset Lounge's liquor license renewal in August. Councilman Greg Bartholomew said then that police received 22 calls since the bar opened in March for fights, vehicle theft, a traffic accident, suspicious vehicles and people, distrubances and alarms.
A relative of Dukes', who did not want to be named, said Dukes "had just gotten his life together."
She said his family just observed the 10-year anniversary of his brother's death, and his son just had his 13th birthday a few days ago.
Dukes lived on the east side of Warren, she said.
Dukes has an extensive criminal record in Warren Municipal Court dating to 1999.
The record includes traffic, drug and weapons charges and an aggravated robbery charge.
In 2004, he was charged with two counts of felonious assault.
He was accused of shooting two people at a home on Woodbine Avenue Southeast on June 18, 2004.
Warren City Councilman Eddie Colbert, D-7th Ward, said he believes the shooting illustrates the need for the city police force to replace retiring officers and for it to beef up its narcotics unit, according to 21 WFMJ-TV.
Also, a Good Samaritan on her way to observe Veterans Day at a church was the one who spotted the second victim bleeding near the street. She drove him to TMH for treatment, and said she has a blood-stained seat as a result, WFMJ also reported.