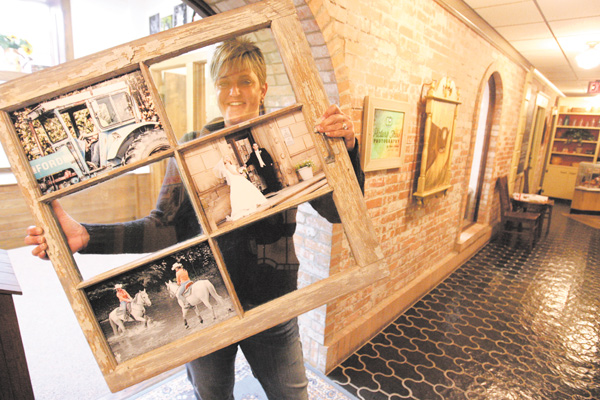 ---
TAKE A SOLDIERS MONUMENT TOUR IN THE VALLEY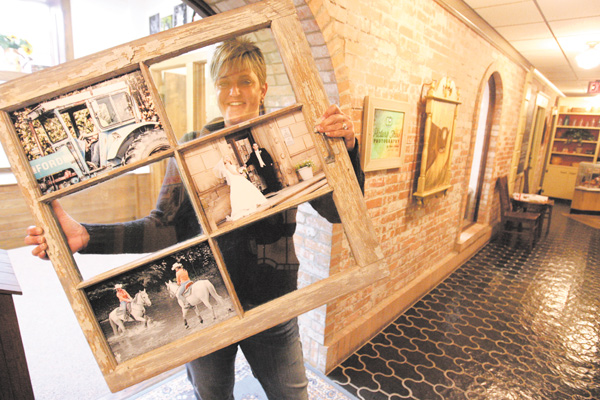 Photo
Dawn Kabetso has opened a new photography studio in Canfield. She also has been involved in a program that gives soldiers who are getting ready to deploy or coming back from active duty the chance to have photos taken with their families for free.
CANFIELD
For many returning military service members, the most emotional moment of their homecoming is the first glimpse of loved ones.
Dawn Kabetso wants to capture that moment and preserve it for future generations.
Kabetso opened Picture This! photo studio at 132 S. Broad St. on Nov. 1 and in addition to offering photography for infants, senior class pictures and weddings, she's also the only authorized Operation: Love ReUnited photographer in Mahoning County.
Operation: Love ReUnited is a nationwide nonprofit organization based in Colorado that connects photographers with military service members who are undergoing deployment for free photo sessions and albums.
"My dad was in the Navy, my grandfather was in the Army and my uncle was in the Coast Guard. To me, I would like to give back," Kabetso said.
Operation: Love ReUnited was founded in 2006 by photographer Tonee Lawrence, who now resides in Arkansas.
"My husband deployed in 2005 and when he came home we didn't get any pictures taken. That was our only deployment and we don't have anything to remember that day by. I figured there were a lot of people in the same position and turns out that there were," Lawrence said.
Operation: Love ReUnited created a network of professional photographers who volunteer their time, equipment and expertise for two photo sessions for qualifying military families. The first session is a choice of pre-deployment, saying goodbye at the farewell location, mid-deployment of home life or service members at home during a deployment break. An album or computer disc of 15 pictures is sent to overseas to the service member.
The second session is always the homecoming, Lawrence said.
"A homecoming for someone who has been gone for several months is pretty much like a wedding: You can't repeat it. You can't act it out again. And for those who perhaps don't come home, it's important to have those earlier pictures for the family," she said.
Lawrence said that photographers take appointments as their schedule allows, adding that partners in California and Virginia often have waiting lists.
Angelina Schwarz, of Angelhouse Photography in New Castle, Pa. became part of Operation: Love ReUnited about two years ago.
"I wish we had more photographers in the program," she said. "I just think it's a wonderful organization. ...Our service men and women are out there literally putting their lives on the line for us and they get so little in return."
She added that the photos are a way to show appreciation, but also "to send a little bit of home with them."
Information about Operation: Love ReUnited, including qualifications for military service members and photographers' contact information, is online at www.oplove.org.
For Kabetso, her work with the nonprofit is just the beginning.
"Part of my thought in opening a studio was to have a set list and come up with 12 professions, one for each month, to offer discounts to," she said. "I'd like to offer a standard discount for veterans all year."
Kabetso said her goal isn't simply to make a photo.
"You're capturing who that person is, not just that perfect smile," she said.