Sloats celebrate 60th anniversary with two events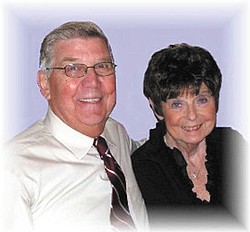 Photo
WARREN
Mr. and Mrs. Frank Sloat of Warren celebrated their 60th wedding anniversary in August at the Lodge at Geneva-on-the-Lake and again Oct. 27 with their family at the Olive Garden restaurant.
They have two daughters, Kim McLeod of Warren and Tarey (Dan) Balash of Mineral Ridge; four grandchildren, Dana Uber, Derek Balash, and Zachary and Emily McLeod; and two great-grandchildren, Leah and Liam Uber.
The former Norma Jean Guliuzza and Mr. Sloat were married Nov. 1, 1952, in Marion, Ohio. They are members of Ohltown United Methodist Church.
Mr. Sloat retired from Trane Heating and Cooling in 1998. He served in the Korean War.
Mrs. Sloat is a home-maker.