With levy OK'd, Campbell plans work on roads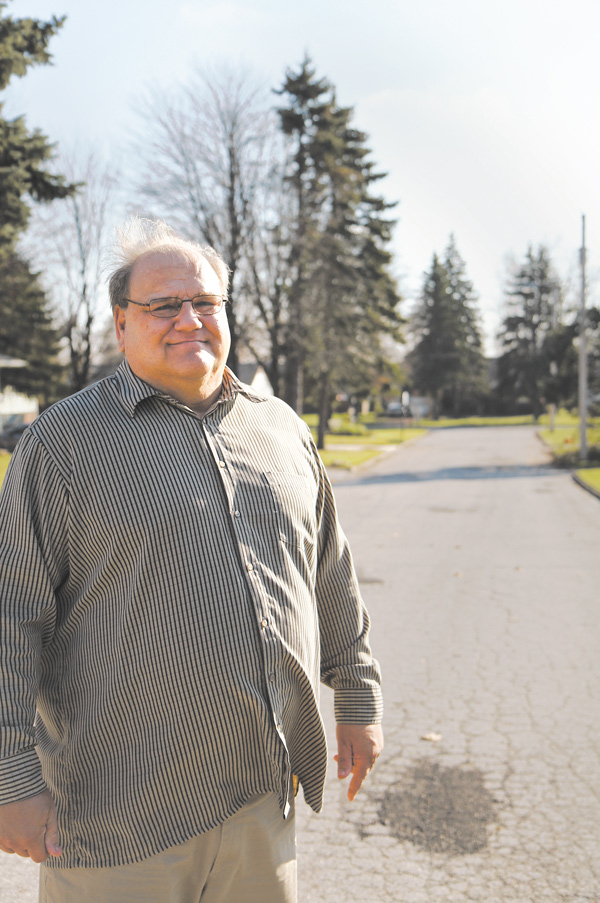 ---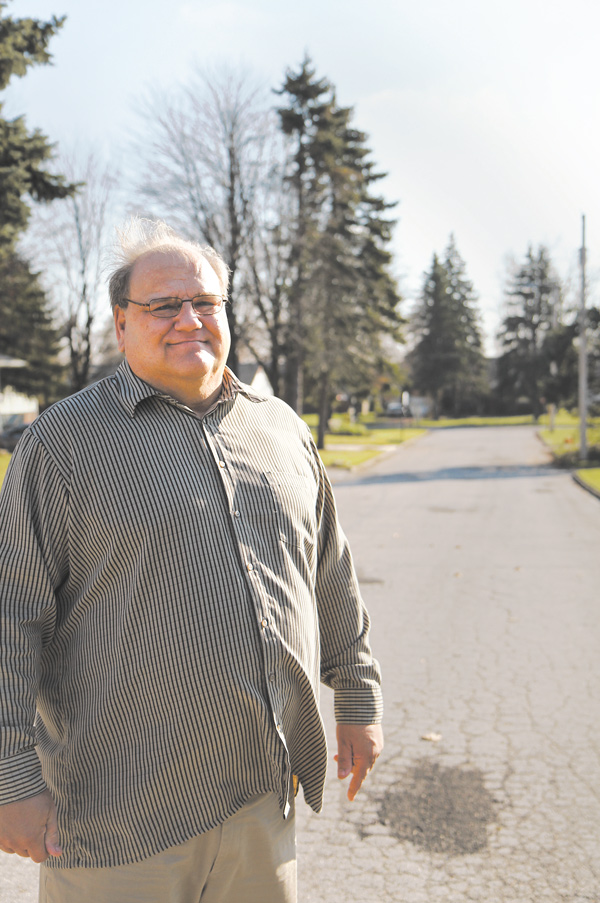 Photo
Campbell 4th Ward councilman Robert Yankle stands on Homestead Place in his ward. The street has not been paved since the 1980s and likely will earn a spot on a list of roads that will get attention with money from a levy voters passed Tuesday.
By Jeanne Starmack
Campbell
Now that voters passed a levy to raise money strictly for paving, the city can tend to many streets that have been neglected for years, sometimes decades.
The 3-mill, five-year additional tax levy will raise $197,285 a year that city administrators will use as matching funds to get grants. It will cost the average homeowner with a $100,000 house $105 a year.
It passed Tuesday by 102 votes, 1,964 to 1,862.
George Levendis, city council president, said he's glad people are trusting the administration enough to pass levies.
"In this day and age, getting a levy like this passed the first time says a lot for the people sitting at this table," he told other council members and administrators at a caucus meeting Wednesday.
Levendis and 4th Ward councilman Robert Yankle said council will sit down before the end of the year to decide what roads belong on the list.
"I could name nine roads in my ward right off the bat," Yankle said. "They've been so neglected." Homestead Place, he said, would be paved for the first time since the 1980s.
Yankle said the city will afford a luxury it hasn't had as it's struggled in fiscal emergency since 2004 — a three- to four-year road-paving program.
Yankle and Levendis said $100,000 in state tax and money from a gas lease the city signed with shale driller Hilcorp Energy also will help to pad the paving program.
Catch basins also will be cleaned. "You get the water off the roads, and your roads last a whole lot longer," Yankle said.