Despite youth, limitations, Boldon expects YSU women to be better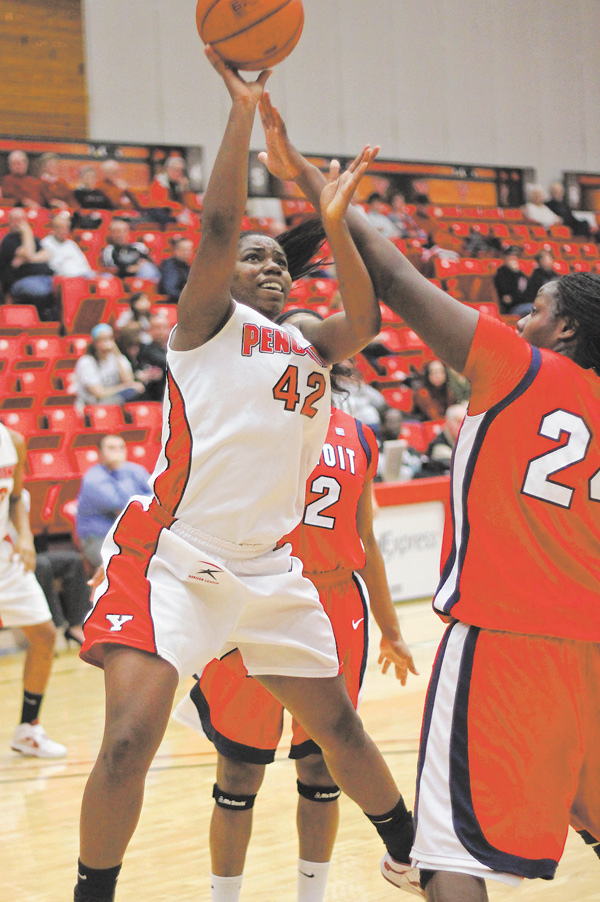 ---
By Joe Scalzo
YOUNGSTOWN
Since Youngstown State women's basketball coach Bob Boldon is almost incapable of spin, this story will start out with a Boldon-esque quote about his team.
"We're not very tall, we're not very fast and we're not incredibly athletic," said Boldon, breaking into a grin. "That isn't a good combination, but we try to overcome that by working together and working hard."
The Penguins went 10-20 last season and lost two starters to graduation in Kenya Middlebrooks and Macey Nortey. Freshman point guard Kelsea Fickiesen, who started in the second half of the year, left the team after the season.
Still, Boldon thinks this year's team will be better.
"I think every one of our returners are better players," said Boldon, who will lean on frontcourt standouts Brandi Brown (a preseason all-conference selection) and Heidi Schlegel. "I think we've added some valuable depth and while we are not athletic, we've added more athleticism."
YSU returns six lettermen to go with nine newcomers. One of those returning lettermen, junior Liz Hornberger, will start at point guard for the first time. In fact, no one on YSU's roster has started a game at point guard in college.
Hornberger expects big things from the new players and thinks the team has more athleticism and more shooters.
"I'm really excited to see how the season goes because I think we have improved," said Hornberger, who averaged 3.2 points and 1.1 assists per game last season. "I think our newcomers really caught on fast and I'm happy with all of them.
"I really like our team this year."
The Penguins will be tested immediately when they play at Pitt today at 11 a.m. The Panthers have won five straight against YSU, including a 20-point win two years ago.
"Obviously we're going to have our hands full this weekend," Boldon said. "This is a tough place to open up. They're a very talented team, a very athletic team but it's exciting to play in a place like that."
The Penguins went 6-6 in non-conference games last season but were just 4-14 in the Horizon League after losing their final nine games. Consequently, Boldon is putting more stock in the end of the season than the beginning.
"Last year, our preseason [non-conference] record was pretty good and we were terrible in the conference, so who cares?" Boldon said. "Our goal is to try to win every game we play. Some of them will be a little more attainable than others, but this one [today] will definitely be a difficult one.
"Whether you win or lose, you're not a finished product on Nov. 9. If you are, you're in a lot of trouble. We've got to be able to take that game and get better from it."