We made an endorsement mistake in our Sunday, Monday editions
Ballots - election 2012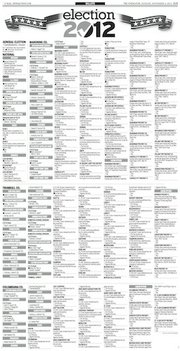 Document
Ballots - Election 2012 from Sunday, November 4, 2012
Folks ...
The Vindicator endorsed Democrat Charlie Wilson in his bid to return to Congress from the 6th Congressional District, a seat now held by Republican Bill Johnson.
An editor incorrectly marked the ballots that ran in Sunday's paper and that error was repeated in a compilation of endorsements on Monday's editorial page.
Here is our original endorsement of Wilson.