$250K bond set for suspect in home invasion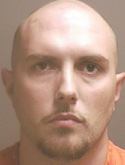 ---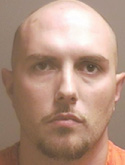 Photo
Staff report
BOARDMAN
Bond was set at $250,000 Thursday night for a 28-year-old Canfield man who is accused of being the driver in the Tuesday home invasion that left one man dead.
Brandon Hosa is charged with resisting arrest, obstructing official business and complicity to aggravated burglary in Tuesday's shooting. He remains in Mahoning County jail.
Hosa appeared before Judge Joseph Houser in Mahoning County Area Court. The judge granted Hosa a court-appointed lawyer and set bond higher than Prosecutor Martin Hume recommended, which was $200,000 based on Hosa's prior criminal record.
Police said Hosa was the getaway driver for Michael A. Spera, 38, of Youngstown, who purportedly broke through the back sliding door and entered 5011 Lockwood Blvd., where he was shot fatally by the homeowner.
The homeowner, Kevin Neal, 44, told police he fired the weapon in self-defense when Spera came at him with a knife, according to reports.
The Mahoning County Coroner's Office ruled Spera's death a homicide and said the Youngstown man suffered multiple gunshot wounds. Under Ohio law, all participants in a felony can be charged with murder if a homicide occurs, which is why Hosa is charged with murder, even though he did not fire a weapon.
Hosa's criminal background includes five burglary charges in the past 10 years.
Neal and Spera had a history, with Neal seeking a civil protection order after saying that Spera threatened him multiple times.
Boardman police said Thursday that evidence still is being processed and the investigation is ongoing.