Vacant plant burning now near Poland Avenue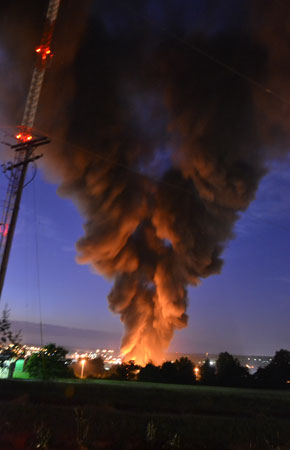 Photo
Greg Ricker/Youngstown Fire Department
YOUNGSTOWN
A fire just south of downtown near Poland Avenue has had fire crews tied up for nearly an hour.
Firefighters were called to 1165 Brittain Street at about 9:30 p.m. and are still on scene. The structure is an industrial property that is believed to be vacant.
No other details about the fire are available at this time.