JCL will award scholarships, install officers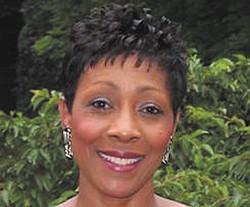 Photo
BOARDMAN
The Junior Civic League will award college scholarships to eight Mahoning Valley High School graduates at its annual Scholarship Luncheon at 2 p.m. June 3 at Antone's Banquet Centre, 8578 Market St.
Dr. Sylvia J. Imler will be the keynote speaker. Dr. Imler is an associate professor in the department of counseling, special education and school of psychology at Youngstown State University.
Since its inception the league has awarded more than $515,000 in scholarships on the basis of academic achievement, financial need, community involvement and personal qualities and strengths.
This year, Cinderella Ball scholarships will be awarded to the following: Ayana Durden of Liberty High School, Miss Cinderella, $2,500; Janae Ward of Chaney High School, first attendant, $1,800; and Briana Curd of Ursuline High School, second attendant, $1,500.
Additional scholarship recipients will be awarded $1,500 each: Nilyshia Johnson, Chaney; Jai'Leei Letlow, Austintown Fitch High School; Giovanna Taylor, Niles McKinley High School; Dakota Wagner, Sebring McKinley High School; and Brandon Wilks, Fitch.
During the event, the league will induct three new members: Minerva Bonilla, Jenita Howell and Yvonne Mathis.
There also will be an installation of officers for the 2012-14 term. Those assuming duties will be Susan M. Moorer, president; Frances Curd, vice president; Betty Scott, treasurer; Christine Hennings, financial secretary; Doris Bullock, recording secretary; Crystal Hawthorne, corresponding secretary; Molly Seals, parliamentarian; and Cynthia Mason, reporter.
The event will feature a basket auction for items donated by league members, businesses, organizations and individuals.
To purchase tickets for the luncheon or donate an item for the auction, contact Moorer at 330-509-4629 or Felicia Alexander at 330-518-1475.
For information regarding the Junior Civic league and its mission, visit the JCL website at www.juniorcivicleague.org.
More like this from vindy.com