Complaint: Reardon got $115K for bogus debt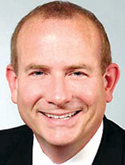 Photo
YOUNGSTOWN
Former Mahoning County Treasurer John Reardon received $115,000 from the Ohio Democratic Party to pay off falsely claimed loans for his 2006 bid for state auditor, according to a 121-page complaint filed with the Ohio Elections Commission.
But the commission last week dismissed the complaint from Gary Snyder, the county sheriff department's inspector of special investigations, with the cooperation of the FBI, because the statute of limitations had expired.
Even so, Ohio Democratic Chairman Chris Redfern said the party wants its money back from Reardon, also a Democrat.
"These allegations are troubling," Redfern said. "It appears John Reardon purposely misled the state party" to "pay for these false debts."
The party's attorney is reviewing the matter, Redfern said.
"Regardless of the allegations, the party wants its money back," he said. "I am hopping mad that this incident occurred and we were misled. We'll try to get these resources back. It's probably unlikely, but we have to try."
Also, Franklin County Prosecutor Ron O'Brien said his office's economic-crimes unit will review the information about Reardon from the Ohio Elections Commission "to see what issues are there and what issues need to be reviewed."
Like the OEC, O'Brien said his office's investigation could be moot because of the two-year statute of limitations on misdemeanor issues.
If there are felony charges, the statute of limitations on matters such as this are six years, he said.
Some of the information obtained against Reardon came from the Oakhill investigation in Mahoning County, O'Brien said. That case was dismissed last year. Reardon was one of the co-defendants.
Attempts late Wednesday by The Vindicator to reach Reardon and two of his attorneys, Donald McTigue and Lou DeFabio, were unsuccessful.
But in statements to the FBI in 2009 and 2010, Reardon insisted he did nothing illegal.
The investigation was first reported by the Dayton Daily News.
The Snyder complaint contends Reardon claimed in campaign reports for his 2006 bid for state auditor — he dropped out before the primary — that he had $56,950 in outstanding campaign loans, all from family members except for $7,500 from Lisa Antonini, then his deputy director and Mahoning County Democratic Party chairwoman. Only $5,000 was legitimate loans, according to Snyder's complaint.
Antonini told investigators that she didn't have $7,500 to give Reardon and that he wanted it only to create a false impression that his campaign had a lot of cash.
Antonini, who succeeded Reardon as county treasurer, resigned in May 2011 and then pleaded guilty a month later to taking and failing to report a $3,000 cash campaign contribution.
Reardon resigned as county treasurer in February 2007 to take a $100,984-a-year job in the Ohio Department of Commerce. He quit that job in May 2010, two months before the Oakhill indictment.
In question is Reardon's state-auditor campaign.
In March 2006, Reardon withdrew as a state auditor candidate telling The Vindicator at the time that party officials wanted a ticket with diverse backgrounds. The party selected Barbara Sykes, a black woman from Akron, as its auditor candidate. She was the only Democratic statewide executive office candidate to not be elected in 2006.
As a way to get Reardon out, the state party agreed to pay his campaign debt.
Reardon contended he needed $115,000 to pay off debt, campaign loans and some money for a potential future race.
At the time, his actual debt was only $15,255.17, according to Snyder's complaint.
But the state party, not knowing the debt wasn't $115,000, gave $50,000 to Reardon on March 13, 2006, through Leo Jennings, who was managing his campaign, and then $65,000 directly to Reardon on Aug. 24, 2006.
There is no evidence that Jennings was aware Reardon's debt was not as high as he claimed, according to the investigation.
Reardon lent $100,000 to his campaign in July 2005, but paid back $64,000 of it two months later, and eventually the rest, using campaign contributions.
In the complaint, an FBI investigator said Reardon told him in 2009 that he borrowed the money to make it look like he had a lot of cash, calling it an "old political trick."
Also, the FBI investigation states Richard Cordray, who was running for and won the race for treasurer in 2006, and his fundraiser, Melissa Barnhart, asked Reardon to contribute to Cordray's campaign.
Reardon gave $10,000 and asked Cordray to consider hiring Darla Zubal, his then-girlfriend and now wife. Cordray did and kept her on his staff when he became attorney general in January 2009. Reardon told investigators the contribution had nothing to do with Cordray's hiring Zubal.
Also, Reardon admitted he concealed a $1,000 contribution in June 2005 from Cyril Shininger, whose company did work for the county, and had Martin Yavorcik agree to say the money came from him. Yavorcik is an attorney charged as a result of the Oakhill investigation with money laundering for an alleged concealed $15,000 contribution for his failed 2008 county prosecutor's race. The criminal charge was dismissed last year.
Jennings told FBI investigators that he told Reardon that the discovery of Reardon's extramarital affair would "severally hinder his ability" to win statewide.
At the same time, Jennings was working for Marc Dann, a Democrat elected in 2006 as attorney general. Dann's extramarital affair helped end his political career as part of a larger investigation of the AG's office. Dann resigned as attorney general in May 2008.