Double homicide in Youngstown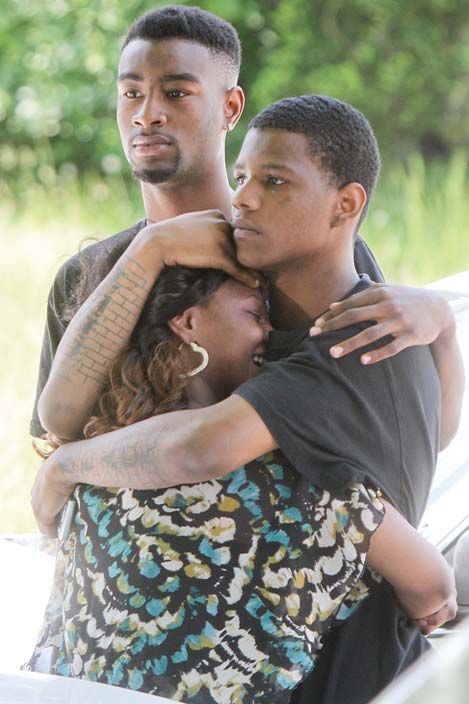 ---
Youngstown Double Homicide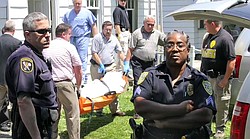 Video
Youngstown police found two people shot to death in a East Avondale home Tuesday.
YOUNGSTOWN
There was an outpouring of tears, anguish and anger when police and the coroner removed two bodies from a house at 240 E. Avondale Ave.
Capt. Mark Milstead of the Youngstown police said officers were called to the house shortly after 12:30 p.m. Tuesday and found two people, a man and a woman, dead in an upstairs bedroom. Both had been shot, he said.
Police said the female victim is Juanetta Franklin, 17, and the male is Pako Lacey, 20.
Police at the scene were forced to call for backup officers from Youngstown and Boardman to control the crowd that quickly grew to more than 100 people. Many of those in the crowd claimed to be family members and became highly emotional when the bodies were taken out of the house.
Several women collapsed in grief and tears and were comforted by others standing nearby.
One man emerged from the house, shortly after the bodies had been removed, carrying a blood-splattered foam mattress screaming that someone murdered his cousin as the cousin lay in bed sleeping. He said the bloodied mattress was all that was left.
Shortly after police cleared the house, more blood-splattered bedding was removed and placed on the curb outside the dwelling.
Mike Dowdy, 47, said Lacey is a member of his family as were many of the people who were standing in the crowd gathered outside. He helped to keep the crowd calm, but struggled to understand why someone would kill the 20-year-old man.
"He was a good kid. He really didn't bother anybody. That's why nobody understands how the door got kicked in and he gets gunned down," Dowdy said. "Whatever this is about, it had to be something personal, maybe some girl or something."
About two hours after leaving the house, police were called back to the same address for people fighting. No one was arrested in the aftermath. Police noted there still were multiple people standing around the area grieving when they cleared the area a second time.
The slayings are the 11th and 12th homicides in 2012. The city recorded only four homicides by this time in 2011.