July wedding set for Miss Colaluca and Mr. Speziale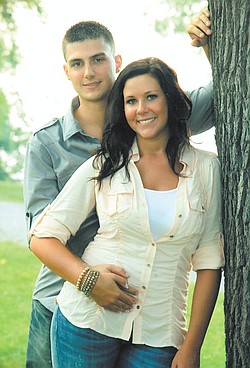 Photo
John Speziale and Kahley Colaluca
CANFIELD
Kahley Colaluca and John Speziale, both of Canfield, are engaged and planning a summer wedding.
The bride-elect is the daughter of James Colaluca of Youngstown and Theresa Colaluca of Boardman, and the future groom is the son of John and Julie Speziale of Lowellville.
The couple will exchange vows in an afternoon ceremony July 21 at Fellows Riverside Gardens in Youngstown. A reception will take place that evening at the Davis Center at Fellows Riverside Gardens. Invitations will be extended for both.
Miss Colaluca graduated from Kent State University with a degree in applied communication. She is a community relations specialist with Southern Care Inc. in Austintown.
Mr. Speziale graduated from Lincoln Electric in Cleveland. He is a welder for Lally Pipe & Tube in Struthers.