Youngstown schools to cut 75 positions for 2012-13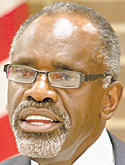 Photo
By Denise Dick
Youngstown
The city school district will employ 75 fewer people next year as part of its plan to contend with declining revenue, reduced enrollment and higher costs.
Budget reductions total about $4.1 million and include 60 teachers, three administrators and 12 classified positions. The school board on Tuesday approved reductions in force for 24 of those teachers. Other positions have been eliminated at previous meetings, and many of the job cuts will occur through retirements.
At the same meeting Tuesday, board members rejected for a second time a proposal by Superintendent Connie Hathorn to allow Community Busing of Warren to handle management of student transportation at a savings of $100,000 per year.
"We're reducing the number of teachers," Hathorn said. "We've been losing students every year. We're right-sizing the district."
The cost-saving plan also means higher student-to-teacher ratios.
In kindergarten through first grade, the ratio will increase from 15 students to one teacher to 18-1. In second through 12th grades, it will increase from 25-1 to 27-1. The district also is pursuing changes in health care through negotiations with its unions.
So far, 43 people have announced their retirements or resignations from the district, Karen Green, assistant superintendent, said in a news release.
"Through attrition, the actual number of people who could be jobless next fall is about 24," she said.
The district started to talk about the need for cuts earlier this year after it learned that it lost more students than anticipated and lost the state money that comes with them. The reduction at that time was projected at about $4 million.
Hathorn said that about $3 million is coming back to the district, based on the latest student count — decreasing the loss to about $1 million.
But he said the personnel cuts are necessary anyway because of the overall enrollment drop during the last several years.
Under transportation, Hathorn had presented four options to address busing problems that occurred earlier this school year when parents complained about their children not being picked up or arriving to school or home late.
As part of his job evaluation, board members told Hathorn to fix the transportation problems. The current cost of the district's transportation is about $3.9 million annually.
One option was to hire three staff members for transportation, using outside support and a company to do routing and training for an additional $305,000 annually.
The second option was using Community Busing, hiring three staffers and using a consultant for $425,000 annually in addition to what's already being spent.
The third option was to hire Community Busing for $433,832 annually, which Hathorn said was a guaranteed savings of $100,000 per year, reducing the annual transportation cost to $3.8 million.
The final option was to do nothing.
Board members rejected the third option by the same vote as last week: Lock P. Beachum Sr., board president; and members Rachel Hanni and Michael Murphy in favor of it and members Andrea Mahone, Marcia Haire-Ellis, Richard Atkinson and Brenda Kimble opposed.
Beachum said the board is supposed to make policy and allow the superintendent to manage the district. If the board doesn't like the way he manages, it can hold him accountable, he said.
Hanni said she saw the only logical option as the one guaranteed to save the district money.
But Mahone said the district's bus drivers know the routes and the system and should be the ones who make decisions about how to fix the problems. She suggested having the transportation of special-education students, now handled by Community Busing, returned to district personnel.
"I don't like doing business with Community Busing," she said. "This has been an issue in this district for 20 years, and I kind of just want them to go away."
Atkinson and Haire- Ellis both suggested that a team of employees from the transportation department and central office meet to try to devise a solution to the problems.
Mark Snyder, president of American Federation of State, County and Municipal Employees Local 1143, which includes district bus drivers, thanked the board and said drivers are "more than willing to work with the board."