Phantoms extend Noreen's contract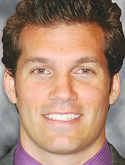 ---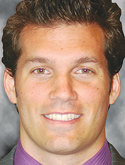 Photo
Staff report
YOUNGSTOWN
The Youngstown Phantoms have agreed to a two-year contract extension with head coach and general manager Anthony Noreen that will keep him behind the bench through the 2013-14 season.
Phantoms owner Bruce Zoldan made the announcement on Monday. Terms of the agreement were not disclosed.
Noreen, 29, led the Phantoms to a 32-21-7 record this season, finishing fourth in the United States Hockey League's Eastern Conference and qualifying for the playoffs for the first time in franchise history.
The Phantoms also won their first Clark Cup playoff series with a two-game sweep of Cedar Rapids before losing to top-seed Green Bay 3 games to 1 in the semifinals.
"I'm extremely excited, honored and ultimately humbled to have the opportunity to be a head coach in this league and know I'm going to be with this organization for the next few years," Noreen said. "I want to thank Bruce Zoldan, the Zoldan family and everyone in our front office and at B.J. Alan and Phantom Fireworks for all their support. There's no secret that this is my dream and what I've wanted to do since Day 1."
In his first season as coach, Noreen led the Phantoms to franchise records for wins (32), home wins (18), road wins (14), goals scored (202) and fewest goals allowed (196).
The Phantoms penalty kill unit led the USHL with 19 short-handed goals — two short of the league record.
"I believe Anthony Noreen is a rising star in the coaching ranks, and I couldn't be more excited to have him at the helm of the Phantoms for the next two seasons," Zoldan said. "His performance this season speaks for itself."