Last call at Sports Grille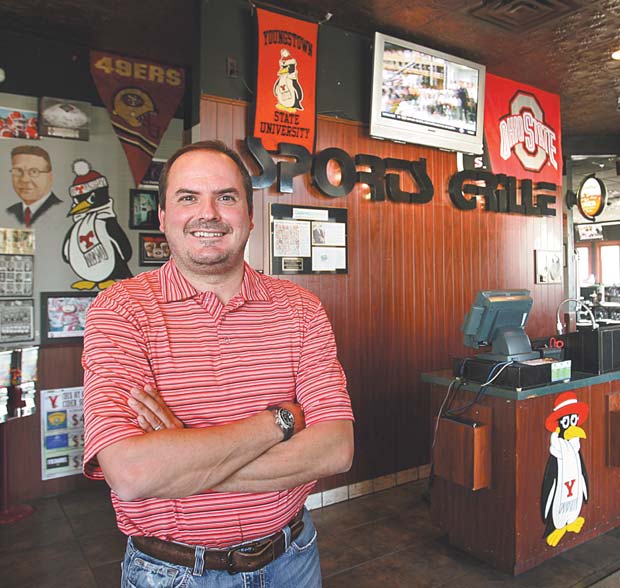 ---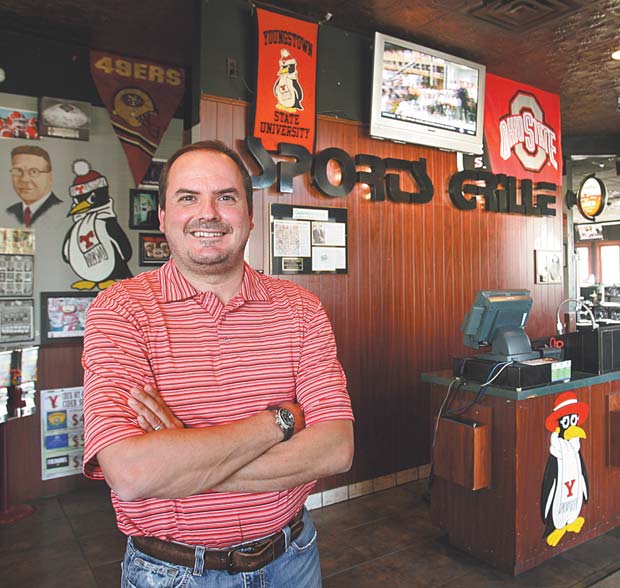 Photo
The Youngstown Sports Grille's last day in its South Avenue building is Saturday. "We'll have a big going-away party with style. We have a lot to be proud of," said owner Sean Pregibon, pictured here.
BOARDMAN
Youngstown Sports Grille owner Sean Pregibon said it almost seems like fate that Ohio State University's men's basketball team will compete Saturday in the Final Four during the restaurant's last hurrah at its current location.
"We got a call late last week that our landlord had sold the building. ... Our last day will be this Saturday and coincidentally, it's the Final Four and Ohio State University is playing. ... We'll have a big going-away party with style. We have a lot to be proud of," Pregibon said.
Pregibon said he has leased the building at 7463 South Ave. since it moved there six years ago and was told two years ago that the owners were putting it up for sale.
He said he did not have any intention of purchasing the building, that his current year-to-year lease is up Saturday and that the split with the landlord was amicable.
"The business isn't closing; we just need a new home," Pregibon said.
But where that new home will be isn't clear yet.
"We're exploring an opportunity in Cranberry, Pa., and we're looking at two potential sites in downtown Youngstown that would be a smaller version of the restaurant, maybe 4,000 square feet, and other business opportunities in [the suburbs]. We have a lot of irons in the fire," he said.
The Sports Grille celebrated its ninth anniversary in October and has spent about six years at the South Avenue location. Its original location was in the Boardman Plaza.
The change is a "very positive thing," Pregibon said.
"It comes at a time in our lives that after 10 years of doing it, we can re-evaluate and look forward to the next opportunity," he said.
Pregibon told his staff about the closing this week during what he called an informative and, at times, emotional meeting.
"It's not just a job for some people, and they take a lot of pride in their work. ... We will be giving all of our employees recommendations and helping them as best we can. And in several months, I'll be knocking on their doors," he said.
Pregibon said he is keeping all of the memorabilia from Youngstown State University and other sports leagues to use when he reopens.
As for the 7,524-square-foot South Avenue building, the Mahoning County Auditor website lists the owner as Triadic Associates of Warren, and the last sale date as June 6, 2005. Attempts to reach the building owner Tuesday were unsuccessful.
Before the Sports Grille moved in, the building housed the Ground Round Grill and Bar, a restaurant that has franchised locations primarily in the Midwest.
Pregibon said he doesn't know what's in store for the building, but said his business will return "bigger, better and stronger."
"We're just working on the next chapter. It's kind of a 'to-be-continued dot-dot-dot'" he said.