Resolving flooding in Canfield would cost more than $7.5M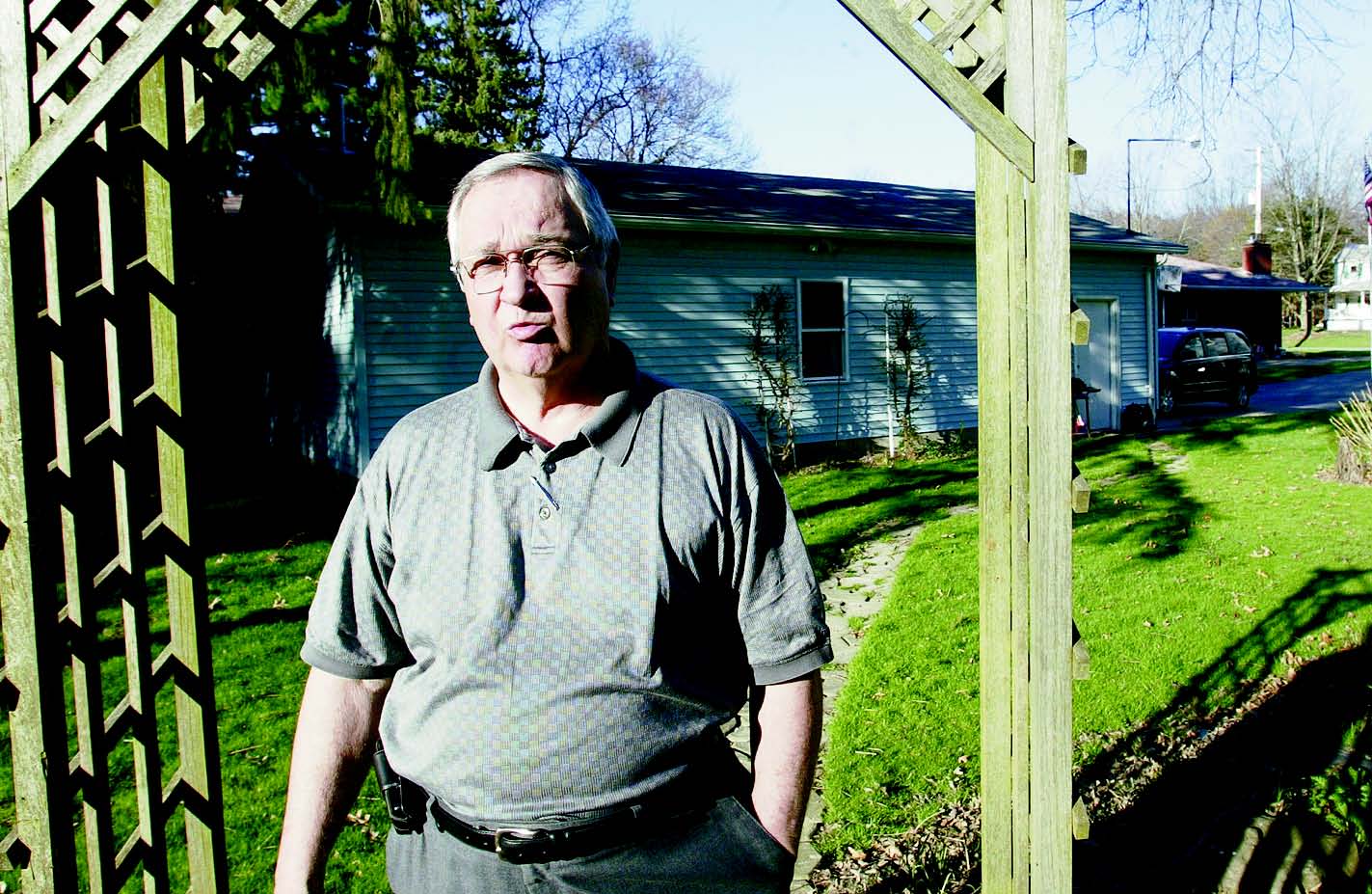 ---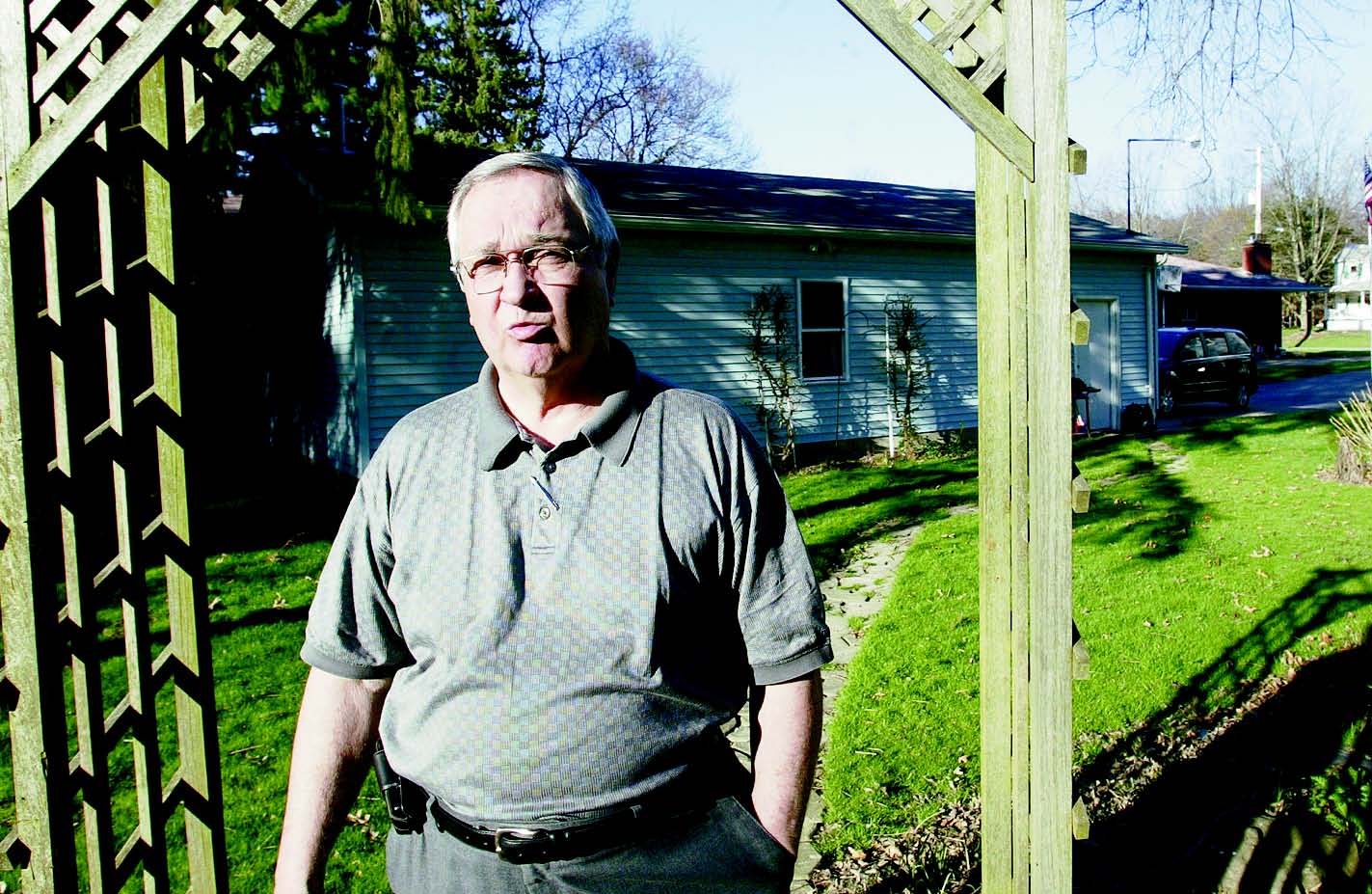 Photo
Mike Kubitza of Canfield talks about drainage problems at his home at 262 Fairview Drive. City officials say it will cost about $7.6 million to rectify the storm-water drainage issues.
By Elise Franco
Canfield
The city will have to spend more than $7 million to stop the flooding issues that have plagued some residents for more than 10 years.
Joe Warino, city manager, presented to residents in February the findings of a study done to locate the source of ongoing flooding.
Warino said the projects were broken down into categories — curbing, storm sewer, roadway- culvert replacements, ditching and dredging and retention/detention — which total about $7.6 million.
"The city's No. 1 priority is basement flooding and backup. We'll do those first," he said. "The city has been proactive in working on these projects, but we can't afford to complete them all at the same time."
Storm-sewer projects on nine city streets will total nearly $1.9 million.
In 2009, the city replaced the storm sewer from North Broad Street to Greasel Park.
City Council President Dan Frazzini said that project cost about $5 million and was successful in stopping flooding in that area.
Frazzini said any money spent on new projects will come from the city's budget or grant funding.
He said council set aside $100,000 specifically for engineering projects, but only has about $2 million available of the $7.6 million needed for flood alleviation.
Warino said about two months ago a camera system was run through the sewer lines that revealed a failure in a 50-foot section of a line on Verdant Avenue. He said the line was partially collapsed.
"It's a minor but necessary repair that we will get fixed right away," he said. "The cost will be somewhere between $5,000 and $10,000."
But residents Mike Kubizta and Dave Karash, who live on Fairview Avenue, aren't satisfied with the city's progress.
"The presentation was good because they recognized they do have a problem," Kubizta said. "But they don't have a hard-and-fast plan to address the problem."
Kubitza, who moved into his home in 1977, said the flooding issues began in 1992 when the city installed a large drain pipe on Fairview that taps into another pipe.
He said the connected pipes drain at Maple Street, but the original pipe wasn't enlarged and couldn't handle the amount of water flowing through it.
"We were OK up until 2003 or 2004 when we had it really bad in our basement," he said. "I lost $15,000 worth of stuff in the flood."
Kubitza said he installed three sump pumps, but it didn't make a difference in May 2011 when his basement flooded again with 15 inches of backup. He said he also had 4 inches of water in his garage and water up to the bottom step at his back door.
Karask, who moved to the street about nine years ago, said in 2003, the water in his driveway gushed into the basement.
"It was coming in through the basement windows," he said. "We installed glass-block windows after that."
He said basement flooding is a worry every time it rains.
"Stormwater comes up and stops the sanitary sewer from draining, and that comes up through the basement floor," he said. "I get worried every time it rains heavily."
Warino said he plans to have another public meeting this spring to update residents on the city's progress.
Frazzini said that though he knows project funding is an issue, he's displeased with the amount of actual work that's been accomplished.
"We keep talking about helping the people out, but it just seems like nothing is being done," he said. "There are things that can get done now like raising some manholes and running smaller projects that public works can do.
"We definitely have the money to do that stuff."
Frazzini said he knows residents are frustrated, and so is council.
"We have a lot of residents who are having raw sewage and storm water in their basement," he said. "I think we owe it to them to take care of the problem."