Lariccias honored for aid to Animal Charity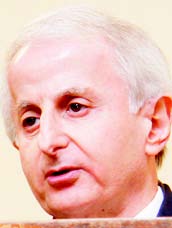 Photo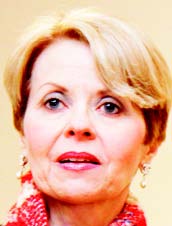 Photo
By Sean Barron
BOARDMAN
The prospect of a humane agency's closing and less help for animals in need made Mary Lariccia unable to sleep one cold midwinter night.
A few days and $50,000 later, however, she was able to sleep a lot more soundly.
"I thought of the neglected animals, and the next day, Tony made calls and said, 'We want to give $50,000 right now,'" Mary said during a news conference Sunday at Animal Charity Humane Society, 4140 Market St., to thank Tony and Mary Lariccia for their support.
A January 2011 Vindicator article made Mary Lariccia aware that a lack of funding threatened to shutter Animal Charity, so a short time later, the entrepreneurial couple donated the $50,000 gift that allowed the agency to remain open.
On Jan. 12, the Lariccias donated another $50,000 to Animal Charity, which is Mahoning County's only humane agency.
Also on hand at the gathering was a plaque honoring the Lariccia family for their contributions to Animal Charity.
Animal Charity's low-cost clinic programs help fight animal cruelty, educate the public regarding responsible pet ownership and keep the feral animal population under control via spaying and neutering.
Mary Lariccia said that the recent spate of high-profile animal-abuse cases also influenced her to decision to make the donation last January, adding that she also accepted the award on behalf of Mahoning Valley residents who work toward helping neglected, abandoned and abused animals.
"I don't think I'd be more proud if I won an Academy Award," she said.
Also grateful for the infusion of funds was Gary Pilcher, Animal Charity's board president, who said the agency had been "hemorrhaging" financially.
"In mid-January 2011, we faced a pretty grim situation," Pilcher said, adding that the two $50,000 gifts also will allow Animal Charity to expand partnerships with fellow animal-care agencies and other entities.
Much of the money will be used to improve veterinary care, make certain upgrades and expand to provide more space for the animals, noted Talia Musolino, general manager.
Specifically, Animal Charity will be able to buy better X-ray and hematology machines, which will provide improved bloodwork and X-rays that can, for example, more accurately pinpoint broken bones and other ailments while showing what needs treated, she explained.
The agency has 16 part- and full-time employees, including two humane agents, along with a variable number of volunteers, Musolino continued.
Animal Charity remains committed to fighting animal abuse and neglect as well as getting the pets into loving homes with responsible owners, she noted, adding that roughly 250 cats and dogs were adopted last year.
"Every day we see neglect, abuse and abandonment," Musolino said. "Every day we fight that battle."