2012 presidential election could take stock market on long and rocky ride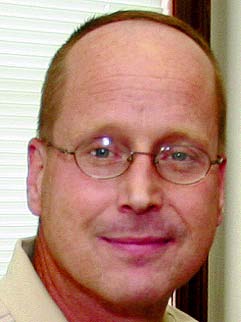 Photo
By Karl Henkel
YOUNGSTOWN
Rick Santorum's Louisiana triumph reignited his presidential hopes, and now there seems to be little indication that the race for the GOP nomination will end anytime soon.
That uncertainty, along with the uncertainty surrounding November's presidential election, could mean a rocky year for stocks, including the Dow Jones Industrial Average, which this month topped 13,000 for the first time since 2008.
The Dow Jones closed Friday at 13,080, more than 900 points higher than its level one year ago.
"Some feel that this year could play out where we start strong, but slip into a funk by spring due to 'electoral anxiety,'" said Robert Gardner, CPA and financial adviser with Stifel, Nicolaus & Co. Inc., Butler Wick Division in Canfield.
"At least in the 'good' election years in the past, we'll deal with our concerns by late summer, early autumn, and recover when the outlook for November elections becomes clearer and we're ready to put money back into stocks."
Currently, President Barack Obama has single-digit leads over GOP candidates Mitt Romney, Santorum and Ron Paul, according to recent figures from Real Clear Politics, which averages results from major polls.
That, according to Gardner, could mean positive gains for stocks.
"Stocks could do better when investors expect the incumbent to be re-elected, simply because that often occurs when the economy is improving or at least stable," Gardner said.
There are statistics to back up that assertion, and — in what many analysts would consider an anomaly — stocks tend to perform better with a Democratic president and Republican Congress.
Eighty-one percent of S&P 500 stock returns are positive during a president's fourth year in office (an election year), and both George W. Bush and Bill Clinton saw positive stock returns during their first re-election year.
Ultimately, politics will play a role, but a lesser role than the overall economy, which has improved since the trough of the recession.
"While many will be closely watching and discerning political developments into November, I feel manufacturing and consumer spending, the labor market and corporate- earnings trends are the better metrics on which to base one's investment decisions going forward," Gardner said.