New coach brings new attitude to YSU practice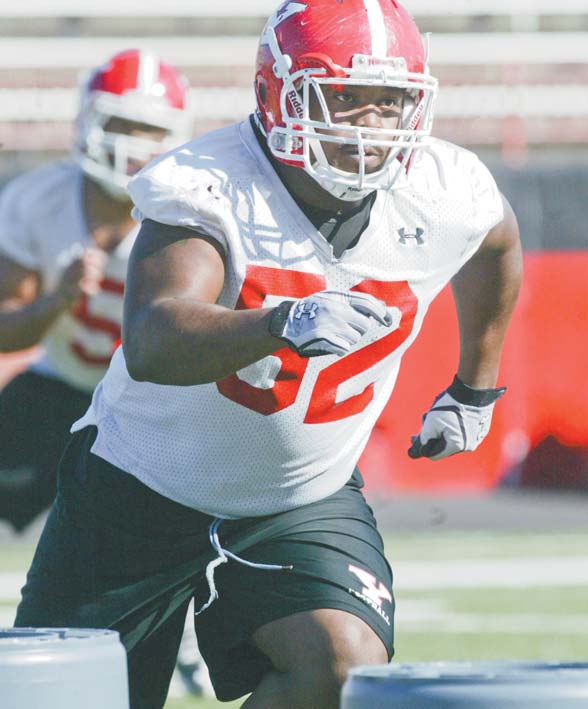 ---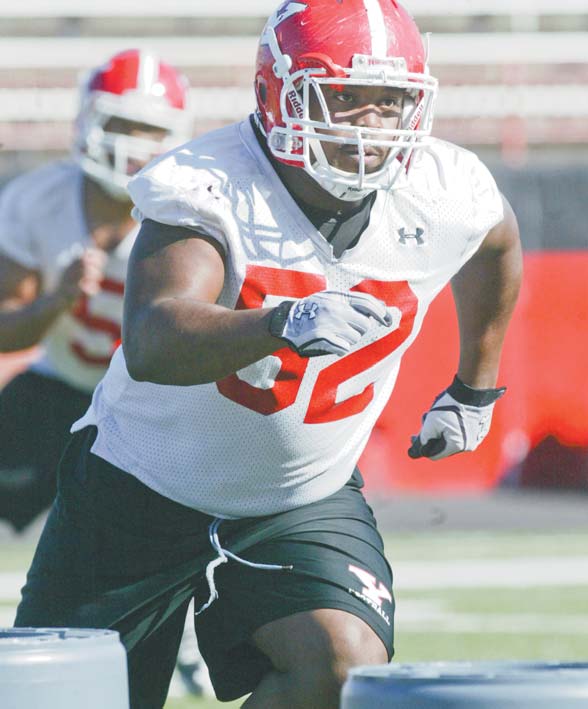 Photo
Youngstown State senior DT Aronde Stanton runs drills during practice Wednesday at YSU's Stambaugh Stadium. It was the Penguins' first spring practice and the first with new defensive coordinator Joe Tresey, who is night-and-day different than former DC Rick Kravitz.
New coach brings new attitude to YSU practice
By Joe Scalzo
YOUNGSTOWN
Early in Wednesday's practice, after a basic off-tackle play, Youngstown State senior defensive tackle Aronde Stanton and senior running back Jamaine Cook exchanged some, ahem, pleasantries.
New defensive coordinator Joe Tresey immediately stepped in, threw Stanton off the field and told him to run the Stambaugh Stadium steps. (Although maybe "run" doesn't describe Stanton's pace.)
"Ah, it was just fun, that's all it is," Stanton said of the pushing and shoving. "It's never personal. We don't never take nothing off the field.
"Coaches sometimes get overworked. Coach Tresey is new. He thought we were fighting for no reason."
Maybe, but after the Penguins' first spring practice, one thing is clear: there's a new coach in town.
Tresey yelled at someone after almost every play. His light gray shirt was dark gray within the first hour. And as Stanton did his post-practice interviews, YSU sophomore cornerback Devont'a Davis was doing up-downs every five yards as Tresey yelled at him.
It was a night-and-day difference from the aw-shucks personality of former defensive coordinator Rick Kravitz.
"I think you can notice a new sense of urgency on defense and I think it starts with the coaching staff," said YSU coach Eric Wolford. "That's why Coach Tresey and those guys are here."
While YSU's offense was almost in mid-season form — the Penguins return all but one starter (blocking tight end David Rogers) from arguably the best offense in the FCS last year — the defense is still trying to digest Tresey's scheme and terminology.
"It's a pretty tough scheme to learn," said Stanton. "We've been practicing it for a couple weeks now and everyone is grasping the concept of what we're trying to do.
"We moved well and communicated good for the first day but I'm expecting us to be way better by the end of spring."
As YSU's best returnee on the defensive line, which also happens to be the team's weakest position, Stanton is in no danger of losing his job. But he said he's practicing as if he could, and said that needs to be the mentality everywhere.
"They're always bringing people in," Stanton said. "As we seen last year [with senior linebacker and co-captain John Sasson], senior or not, it doesn't matter who you are or what you play. If you're a senior, your spot is not guaranteed.
"If you want your spot, you've got to keep working. You don't want nobody to take it."
Sophomore cornerback Julius Childs, a junior college transfer from South Central Los Angeles, is one of those newcomers trying to take someone's spot.
In addition to the new defensive coordinator, YSU has a new cornerbacks coach (Glenn Davis) who is evaluating everyone for the first time.
Davis and sophomore Jimmy May Jr. are the top returning starters, while sophomores Donald D'Alesio (seven starts in 2010, three in 2011) and Jamarious Boatwright (three starts in 2010) both took medical redshirts last fall and will contend for playing time. Add in senior Deionte Williams (also a medical redshirt last fall) and sophomore Brandon Neal (who made several terrific plays on Wednesday) and there's plenty of competition in camp.
"I like that," Childs said. "I like the competition."
Childs also liked his new coaches' approach.
"I like the way they was on everybody," he said. "Some coaches don't be on everybody like that. I like the way they be on people."
Good thing. Because even in 80-degree weather, Tresey's players are going to need some thick skin.