Cancer-drug shortage affects hospitals in Mahoning ValleySFlb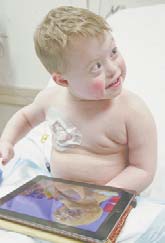 Photo
Chemo patient Donnie Eisenbraun, 5, of Southington gets treatment at Akron Children's Mahoning Valley.
YOUNGSTOWN
A shortage of cancer-treating drugs, particularly for children, over the last 12 to 18 months has had area hospitals scrambling to find the life-saving medicines.
Around the country, some surgeries have been canceled, and doctors have turned to alternative drugs.
Area hospitals contacted said surgeries have not been canceled or cancer treatments delayed.
But doctors say some institutions have had to cancel surgeries because of the shortage of anesthetics for children.
Pediatric-cancer medicines that have been in short supply include certain intravenous drugs for chemotherapy, nutritional supplements, sedatives or anesthetics, and certain seizure drugs and anti- nausea drugs, said Dr. Jeffrey Hord, director of childhood cancer and blood disorders at Akron Children's Hospital in Akron and Akron Children's Hospital Mahoning Valley in Boardman.
Though Akron Children's has not run out of the scarce drugs, Dr. Hord admitted there has at times been a lot of concern at the hospital.
"We receive many emails from colleagues at other hospitals scrambling for drugs, but we have not been able to help," Dr. Hord said. "We are not hoarding, but we often have barely enough to take care of our own patients."
Adding to the problem is that many of the drugs have a shelf life and cannot be stored indefinitely, he added.
The shortfall has even given rise to a so-called "gray market," in which entrepreneurs buy up the drugs and offer to them for sale to hospitals for hundreds or even thousands of times their normal market price.
Gray-market companies send emails to hospitals offering the drugs in short supply at many times their normal price. Even at those inflated prices, the sellers won't assure the quality of their drugs nor will they guarantee the drugs have been stored properly, or for how long, Dr. Hord said.
"They are preying on people's desperation. President Obama issued an executive order to eliminate those kinds of operations. I advocate that the FDA [Federal Drug Administration] prohibit those firms from operating," Dr. Hord said.
Ron Barnes, director of pharmacy services for UPMC Horizon Hospital Greenville (Pa.) Campus and the Shenango Valley Campus in Farrell, Pa., said the gray market diverts products from the regular market.
"The issue is quality control. You have no idea where the stuff was kept. It could have been in a garage," he said. "Our internal policy is that we don't obtain any drugs that aren't FDA-approved."
Before 18 months or two years ago, "a shortage of IV cancer drugs was never a problem. You just wrote a prescription and never thought about it not being available," Dr. Hord said.
The seriousness of the shortage depends on the drug, said Dr. Peter Shaw, head of the Adolescent and Young Adult Oncology Program, Division of Pediatric Hematology/Oncology and Blood and Marrow Transplantation, at Children's Hospital of Pittsburgh of UPMC.
One of the hard-to-get drugs, methotrexate, is the backbone of treatment for acute lymphoblastic leukemia or A.L.L., the most common childhood cancer. There is no good alternative, Dr. Shaw said.
"This was potentially dangerous. We have not missed a dose, but we have been very, very close," he said.
The methotrexate shortage was primarily caused by the shutdown of just one supplier, Ben Venue Laboratories in Bedford, Ohio. The plant produced some one-third of the entire supply of the drug, and there was no good backup plan, Dr. Shaw said.
"Pittsburgh Children's had a three- or four-month supply, but on a national level some smaller hospitals were harder hit," he said.
An Australian firm was approved by the FDA to manufacture methotrexate, which should alleviate the shortage in the short-term.
Also, Dr. Shaw said the Children's Oncology Group has been working with the FDA to ensure the situation does not recur.
COG, of which Akron Children's and Pittsburgh Children's are members, is a cooperative of treatment centers, physicians, laboratory scientists, nurses, psychologists and others working together to beat cancer in children, adolescents and young adults.
Also, COG helps member hospitals by suggesting substitute drugs. They work but they may not be as effective, Dr. Hord said.
Hospital pharmacists such as Barnes are on the front lines scrambling to find the scarce drugs for their own hospitals and fielding requests from other institutions looking for help.
He sends memos to UPMC physicians letting them know of any impending or immediate shortages.
"I've been somewhat lucky because UPMC is big. But smaller places not affiliated with larger organizations may be struggling," Barnes said. "In terms of cancer drugs, when we're out pretty much the whole country is out."
He does not think the FDA is causing the shortage. The FDA, whose mantra is to maintain the quality of the current supply, may be more stringent in its plant inspections, but some plants manufacturing generic drugs, such as Doxil, are aging and need rehabilitation.
Barnes said there have always been shortages or drugs of one kind or another, and though it has been very difficult the last eight to 10 months, the shortages have eased a bit. He predicted the shortages will continue another few months before the market improves.