Shale Sheet Live Texas | Gas brings boom, bumps to Fort Worth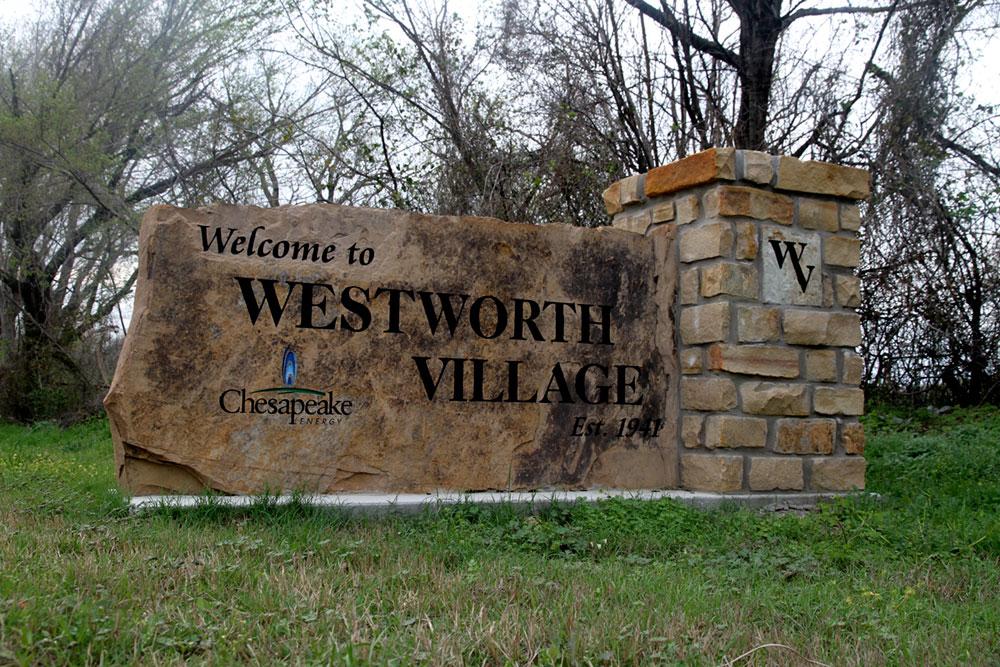 ---
Texas Fracking 101
Starting Wednesday, professional and student journalists from Youngstown who comprise TheNewsOutlet.org, embark on a 5-day look at life in Texas as a result of the natural gas boom, and offer traces of what this life might hold for Ohio and its citizens.
Vindy shale reporter Karl Henkel is on the trip.
Watch here for an on-going account of their travels.
You can also follow along on ShaleSheet and on a special NewsOutlet page that is live now.
Their work will be published in The Vindy in the next couple of weeks.
+++++++
Catching up with the stars of 'Gasland'
FORT WORTH, TEXAS — "Gasland," the Academy Award-nominated documentary that aimed to expose the dark side of fracking, has a cult following among groups like Stop Fracking Ohio.
The 2010 documentary also gave attention to a few individuals, including some in North Central Texas.
On Friday, The News Outlet's Doug Livingston spoke with Calvin Tillman, former mayor of DISH, Texas, who strongly opposes fracking, the process in which water, chemicals and sand are blasted into shale thousands of feet below the ground to unlock natural gas.
Tillman has traveled the county spreading his message, and has even made an appearance locally on WDJQ-FM.
Today, The Vindicator will talk with another Gasland star, Don Young, at his Fort Worth home.
The oil and gas industry said it has debunked much of what happened in Gasland, including instances where homeowners set their drinking water on fire.
Stay tuned to The Vindicator and Vindy.com for more updates from Fort Worth, Texas, home of the Barnett Shale.
+++++++
How long will a well produce gas - and money?
FORT WORTH, TEXAS — How long will a well produce natural gas, wet gas or oil in the Utica Shale?
That's the potential million-dollar question for landowners.
But a trip to the Barnett Shale in North Central Texas revealed mineral rights holders have more to worry about than just the well.
Because natural-gas prices are at all-time lows - an unseasonably warm winter hasn't helped the cause - some drilling companies like Chesapeake Energy Corp. will actually turn down volumes coming out of natural-gas wells.
There are a variety of ways to taper gas production.
A driller can control the flow at the well head, can divert the gas to large storage tanks for sale at a later date, can refrain from "deliquidizing" a well - liquid in the well will prevent steady flow of gas - or the driller can let the well play its course.
The bulk of production at a well will happen within the first year and normally decreases during the life of the well.
By tapering production when natural-gas prices are low, it's somewhat of a benefit to mineral rights holders, who receive a percentage of production that is based on the value of the gas.
The higher the value of gas, the more royalties for a mineral rights holder.
At least one landowner that spoke with The News Outlet, however, expressed displeasure in decreasing royalty checks.
Some in the industry, however, don't agree with "dialing down" a well's production. Most of the capital investment for a well, which can cost $7 to $9 million on average, is front loaded.
Some will refrain from drilling new wells until natural gas prices level out.
Drillers also have the option to export natural gas, where there is much greater demand.
Stay tuned to The Vindicator and Vindy.com for more updates from Fort Worth, Texas, home of the Barnett Shale
+++++++
In Fort Worth, Chesapeake has urban wells
FORT WORTH, TEXAS — Oklahoma City-based Chesapeake Energy Corp. is the major energy company exploring shale in Northeast Ohio.
But the company has stakes in many other shale plays across the nation, including the Barnett Shale in Texas.
The company has about 2,670 wells in North Central Texas, though the peak of the drilling frenzy appears to have passed.
Natural-gas prices are at all-time lows, one reason Chesapeake's rig count in the Barnett went from 43 in 2008 to just six this year.
Here are a few, quick noticeable differences between the company's stake in the Barnett Shale compared to the Utica Shale.
• Urban drilling. In the Utica Shale, Chesapeake will drill most wells in rural areas, but in the Fort Worth area, there are wells throughout the fourth-largest metro area in the country. There's even one just about a mile from Cowboys Stadium in Arlington. (Note: Chesapeake cannot drill under the stadium known as Jerry's World, after Cowboys owner Jerry Jones.)
• Target resources. The Barnett Shale is all about natural gas, which currently has minimal value. The Utica Shale has natural gas, too, but Chesapeake is seeking wet gas and oil. This is the chief reason why the company has gone from 43 rigs to six, while targeting 40 rigs for the more profitable Utica Shale by 2014.
• Well pad idiosyncrasies. The Vindicator has now seen two Chesapeake well sites: one in the Utica and now the Barnett. Barnett, at least in urban areas, are masked by 32-foot tall nonflammable walls for sound control purposes. Those same wells sites, upon completion, are hidden with different types of walls and fencing. It's astonishing how many wells are in a densely-populated area. Even more astonishing is how
difficult they are to spot. Another well site difference was a noticeable lack of a large tarp to protect against some fluids contaminating the ground. Instead, the Barnett Chesapeake well had a moat surrounding the rig to act as containment.
Stay tuned to The Vindicator and Vindy.com for more updates from Fort Worth, Texas, home of the Barnett Shale.
+++++++
Fort Worth study focuses on health impacts
DENTON, TEXAS — The unavoidable topic regarding shale exploration is the environmental and health impacts.
Many residents, college professors, and local politicians are aware of a Fort Worth health study conducted by Eastern Research Group Inc. in 2010-2011.
ERG looked at 375 well pads, eight compressor stations, one gas processing plant, a saltwater treatment facility, a drilling operation, a fracking operation, and a completion operation, according to the report released last summer.
The report asked four specific questions, including the amount of air pollution resulting from natural gas exploration in Fort Worth.
A couple of key points from the report:
• Pollutants with relatively low toxicities such as methane, ethane, propane, and butane "accounted for the overwhelming majority — approximately 98 percent — of the city-wide emissions, which totaled an estimated 20,818 annual tons."
The report says "several pollutants with relatively high toxicities" such as benzene, were also emitted from these sites, though in "considerably lower quantities."
• Fort Worth residents are exposed to acrolein, benzene, and formaldehyde from natural gas sites. Measured and estimated air pollution levels did not reach levels known to cause adverse health effects, the report said.
• The report found the city's 600-foot setback distance "adequate." It did, however, reveal significant health threats beyond setback distances.
Past media reports labeled the emissions from the Barnett Shale as having "no significant health risks."
Believe it or not, the overwhelming response from folks in North Central Texas is not to dismiss the report.
Most acknowledge there are some environmental concessions that must be made when exploring for natural resources.
Still, others claim the report is hiding the truth and that the detrimental environmental impacts are much greater than reported.
Find complete details of the report by visiting Eastern Research Group.
Stay tuned to The Vindicator and Vindy.com for more updates from Fort Worth, Texas, home of the Barnett Shale
+++++++
Gas brings boom, bumps to Fort Worth
By KARL HENKEL
FORT WORTH, TEXAS
Throughout history, Fort Worth has generally drawn the short stick when compared to its easterly neighbor city, Dallas.
Whether it be the television show "Dallas" or other pop culture references, Dallas has nearly always overshadowed Fort Worth.
The two cities, separated by about 40 miles — a slightly shorter commute than say, Youngstown to Akron — make up the largest metropolitan area in the South.
Both cities are growing, but Fort Worth is expanding at an exponentially greater rate.
The city grew by nearly 39 percent during the past decade, adding about 200,000 residents.
Dallas' population, which now stands at about 1.2 million, grew by less than 1 percent during that same period.
The population boon has resulted in myriad new jobs, many in the oil and gas industry — one recent study estimated more than 100,000 related to the Barnett Shale — but has spawned off to almost every other field.
"If I wanted to go back to work, I could have a job in two weeks," said Susan DeVault, a 59-year-old retired employee of Mercedes Benz Financial Services. "And it'd be a good job."
Stay tuned to The Vindicator and Vindy.com for more updates from Fort Worth, Texas, home of the Barnett Shale.
+++++++
Thursday, 10 a.m.
Locals call this "Chesapeakeville"
By KARL HENKEL
WESTWORTH VILLAGE, TEXAS
Some in North Central Texas know the small, 3,100-resident village of Westworth by a different name: Chesapeake Country.
Just look at the village's welcome-to sign; it has the logo for Oklahoma City-based Chesapeake Energy Corp., the nation's second largest natural-gas producer, slapped in the lower left hand corner.
When resident Deborah Rogers, a 49-year old goat farmer who lives on a 20-acre property buried off a busy state boulevard, first saw the refurbished sign, it irked her, to say the least.
"Why not call it Chesapeakeville?" Rogers said, somewhat facetiously, while sitting in her earthy-pink Mediterranean-style home. "Municipalities in North Texas have sold out."
Rogers, who has nearly 100 goats — she has made artisan goat cheese since 2003 — has gained great notoriety for speaking out against the oil and gas industry after 2009, when a series of Chesapeake wells popped up in her neighborhood.
Sure, she talks about the environmental impacts, some of which she said she has experienced on her farm, surrounded by gas wells on either side.
But Rogers is more known for talking about the economic impact of shale booms across America and the economic "bubble" that seems to be forming.
It was no surprise that after a recent Rolling Stone article, which labeled Chesapeake as running a "Ponzi scheme," reporters and colleagues inundated Rogers with phone calls.
Rogers, a former investment banker, discounted that notion, but said oil and gas companies are on a troubling track.
That track, as she calls it, is like a treadmill.
In this case, the treadmill keeps going faster and faster; eventually, Rogers believes, oil and gas companies will fall off.
That's because these companies, in their quest for natural-resource dominance, leverage massive amounts of money through sky-high lease bonus payments and bank on years of peak resource production.
They keep afloat by selling those assets or interests in those assets, and by finding the next big oil or gas resource, such as the Utica Shale in Ohio.
But one of these days, Rogers predicts, the leveraging will become too burdensome, and the so-called "bubble" will burst.
"Don't just focus on the fracking," Rogers said, warning those in Northeast Ohio. "There are other issues to this that are equally problematic."
Stay tuned to The Vindicator and Vindy.com for more updates from Fort Worth, Texas, home of the Barnett Shale.
++++++++
Wednesday, 11 p.m.
Driving natural gas cars in Texas
By KARL HENKEL
FORT WORTH, TEXAS
Jack Edmondson and Ken Morgan sat across from each other Wednesday night devouring some barbecue ribs and "Eat 'Em Up Shrimp" at Cattlemen's Steakhouse in Fort Worth's Historic Stockyards District.
Edmondson, Morgan, and a handful of other friends and acquaintances get together at the popular, dimly lit, authentic-looking restaurant each week, mostly to discuss the hot topics of the area.
On this week's menu: natural-gas vehicles.
Morgan, director of the Energy Institute at Texas Christian University, drives a natural-gas Honda Civic decorated with TCU's mascot, the Horned Frog.
He saves about 50 percent on fuel costs compared to the rest of America, which on Wednesday paid an average of $3.81 per gallon for regular-grade gas.
Edmondson, a local historian and chairman of the Tarrant County Historical Commission, only wishes he could drive a natural-gas vehicle.
"I would go purely natural gas if we had the places to buy it," Edmonson said in his thick Southern accent.
The 62-year-old Edmonson, reminds you of the typical truck-driving American, nonchalant about fuel mileages and environmental friendliness.
But he, like many other Texans, is anything but.
Edmonson can't wait to get his hands on a natural-gas vehicle, but will only jump at the chance once there are enough compressed natural-gas fueling stations in the area to warrant the switch from his previous vehicles, the Toyota Camry and Honda Accord.
"It is now becoming incumbent on me," he said, speaking of the looming $5-a-gallon gas prices. "Suddenly, I'm getting half as much as I used to get on gas."
Edmonson points to the cost-savings and environmentally friendlier nature of natural gas, which Morgan says today would cost about one-fifth the price of an equivalent barrel of oil, which Wednesday was about $105.
Morgan said there are a dozen or so CNG stations in the Fort Worth area, and the number should double in the next year.
That dozen, however, represents three times the public CNG stations currently available in Ohio, though Oklahoma City-based Chesapeake Energy Corp. says it plans to build about 30 in the Northeast Ohio and Western Pennsylvania area.
Morgan on Wednesday will host a meeting of the largest natural-gas vehicle consortium in the country, boasting more than 100 members.
Stay tuned to The Vindicator and Vindy.com for more updates from Fort Worth, Texas, home of the Barnett Shale.
++++++++
Ohioans - proceed with caution on natural gas
Dondi Cooks II, a clerk at Enterprise Rental Cars at the Dallas-Ft. Worth Airport, said he rents many cars to those involved in gas and oil well drilling.
He said he knows that the industry has had a positive impact on the state's economy but he also has concerns about the environment. He cautions Ohioans to proceed cautiously with gas and oil well drilling.
"You don't want to use up all of natural resources now and have nothing for the future," he said.
++++++++
First Shale story happens on plane ride: One driller's story
Minutes after the flight from the Pittsburgh Airport took off for Dallas, Doug Livingston realized that he was seated next to a man who travels back and forth from his home in Texas for his job on an oil rig in Washington County, Pa.
The man is currently telling Doug the story of how he lives in a "crew house" for his two-week stints as a driller for a Texas-based company. He's been doing this work since 2004 when he dropped out of high school a year early and began working for $13.25 an hour as a floorhand. As a driller, he now earns $32 per hour, collects a $51 per day per diem and $2,600 per month in bonuses.
He said he earned more than $100,000 in 2011 and hopes to earn more than $130,000 this year. He said he has full health care and dental coverage and he is able to support his 18-month-old daughter and fiance. His brother, who works as a floorhand on his crew, is also aboard the plane.