Lutheran church welcomes pastor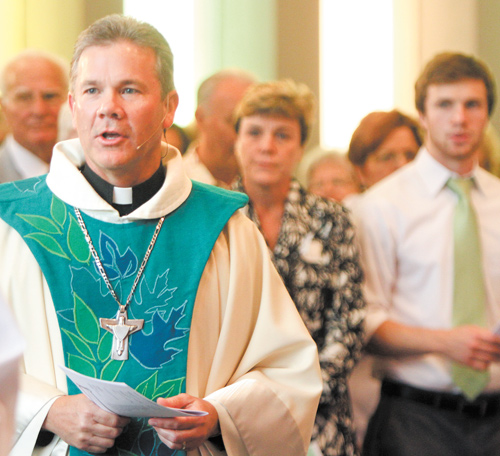 ---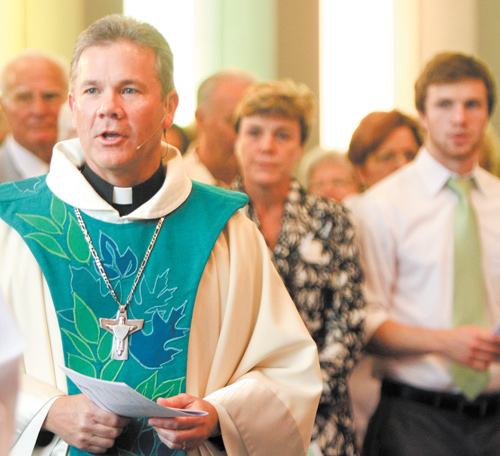 Photo
The Rev. Duane A. Jesse is the newly installed pastor at Zion Lutheran Church in Cornersburg. The Rev. Mr. Jesse was installed during a Sunday evening ceremony before a congregation that nearly filled the church's sanctuary.
By Elise Franco
Youngstown
The people of Zion Lutheran Church have picked up the pieces and are starting over with their first permanent pastor in nearly four years.
The Rev. Duane A. Jesse was installed during a ceremony Sunday as only the third senior pastor in the Cornersburg church's 114-year history.
The Rev. Mr. Jesse is the first pastor installed by the church since former pastor Dale Giffin resigned the post in November 2008. Giffin pleaded guilty in 2009 to two misdemeanor counts of assault.
The former pastor was accused of raping a young adult female parishioner between 1993 and 1996. He initially was indicted on six counts of rape but pleaded to assault to avoid jail time.
Mr. Jesse said interim pastors spent the past four years helping the congregation heal and regain its footing. He said his call to service came at the right time for the church.
"The [interims] were doing work, getting ready for me," he said. "Their job was to ease the pain and heal the wounds, and that's what they did."
Mr. Jesse said the congregation still is not fully healed, and he will work to fully restore them.
"We have to re-establish the mission here," he said. "The people are a bit beat down here, and they need affirmed and challenged."
Bishop Elizabeth Eaton, of the Evangelical Lutheran Church of America, said Mr. Jesse brings years of experience to Zion Lutheran.
"He's incredibly well- organized and willing to step out in faith," she said. "This is a completely different challenge in a congregation that will benefit from his leadership."
Mr. Jesse comes to Zion Lutheran from Prince of Peace Lutheran Church in Cortland, where he served as pastor for 15 years. He added St. John Lutheran Church in Champion to his calling in 2009 and has been chaplain at Lake Vista in Cortland since 2005.
He has a wife, Carol, who is a teacher for Warren City Schools, and two sons.